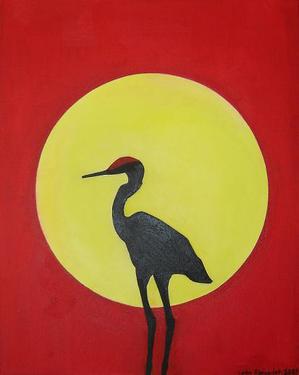 Middle of the afternoon Wednesday and what a show: Sunshine, a warm wind and 84 degrees — a rare T-shit day for me.
Heat is unusual up here — California's north coast is usually like just about all those seaside places with fog and chilly temperatures most of the time, but on occasion, some real-honest-to-goodness heat.
We're suppose to top out at 85 degrees today with tomorrow a bit cooler at a forecast high of 72 — but who knows the weather, And the weather depends on where you be — the region where I grew up, the Florida panhandle, has been way-inundated this week: According to the National Weather Service, about 5.68 inches of rain fell on Pensacola in just one hour Tuesday evening, an event that statistics say happens just once every 200 to 500 years.
(Illustration found here).
However, right here right now the afternoon is gorgeous. Also rare, I've got all the apartment windows open, allowing a fresh, warm breeze to circulate all through the noxious quarters.
And with it all the noise of the complex — a lot of kids here and it's kind of nice to hear them screaming, crying, yelling, and/or otherwise playing in warm sunshine.
Weather to me is just what's outside. And now, most-likely, I'm going to do a bowl, wash some dishes and continue binge watching of 'West Wing' on Netflix.