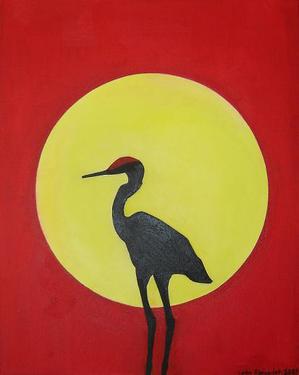 Overcast with some heavy cloud cover this afternoon on California's north coast, and a rising wind, portends the coming rain.
Beyond the abnormal-new-normal chaos in Ottawa, Canada, that's currently hammering through the news cycle, is this via the Washington Post:
Since at least Tuesday, some satellite data – an important input to weather prediction models – has stopped flowing into the National Weather Service due to an apparent network outage.
…
Another repercussion of the outage is that all or most of satellite imagery has stopped publishing to NOAA and National Weather Service Web sites; the apparent "current" imagery is at least a day old.
(Illustration found here).
The National Weather Service's National Center for Environmental Prediction (NCEP) is "investigating the root cause of the issue." Although there's a unknown glitch with "significant" data loss, supposedly it will not downgrade weather forecasts:
Capital Weather Gang's Steve Tracton, who worked with computer models over several decades at the National Weather Service, agreed the effects of the outage would be minimal in the short term, but could increase with time.
"If satellite data are not returned within 24-36 hours, there is a chance of some forecast degradation though still likely small," he said.
"It will be interesting to assess after the fact."
Another repercussion of the outage is that all or most of satellite imagery has stopped publishing to NOAA and National Weather Service Web sites; the apparent "current" imagery is at least a day old.
This imagery is used to track and analyze storms such as the Nor'easter affecting the East Coast and the tropical depression in the Gulf of Mexico.
As of time of publication of this blog post, NOAA and the National Weather Service (as of time of publication) had not posted messages on relevant Web sites alerting users that the imagery is now obsolete.
Although the National Weather Service is not receiving the latest imagery, NASA satellite imagery Web sites appear up-to-date, indicating this is a National Weather Service-specific problem.
In this day and age, satellite information is a near-must-have tool for keeping watch on those increasing extreme-weather events, and the loss would be shitty as shit. Yet as the world rocks in the nowadays, glitches and wrinkles and ongoing predicaments are the 'new normal' and a few of these are so shitty, or widespread, or whatever they're 'abnormal-new-normal.'
Modern life in the US appears tainted by a persist, abiding state of meltdown, bungee-jumping from one frightful disease/terrorist to another — with a ludicrous, idiotic hand from the government.
This afternoon from USAToday:
The United States is in a perpetual state of national emergency.
Thirty separate emergencies, in fact.
An emergency declared by President Jimmy Carter on the 10th day of the Iranian hostage crisis in 1979 remains in effect almost 35 years later.
A post-9/11 state of national emergency declared by President George W. Bush — and renewed six times by President Obama — forms the legal basis for much of the war on terror.
Tuesday, President Obama informed Congress he was extending another Bush-era emergency for another year, saying "widespread violence and atrocities" in the Democratic Republic of Congo "pose an unusual and extraordinary threat to the foreign policy of the United States."
Those emergencies, declared by the president by proclamation or executive order, give the president extraordinary powers — to seize property, call up the National Guard and hire and fire military officers at will.
"What the National Emergencies Act does is like a toggle switch, and when the president flips it, he gets new powers. It's like a magic wand. and there are very few constraints about how he turns it on," said Kim Lane Scheppele, a professor at Princeton University.
…
In his six years in office, President Obama has declared nine emergencies, allowed one to expire and extended 22 emergencies enacted by his predecessors.
Since 1976, when Congress passed the National Emergencies Act, presidents have declared at least 53 states of emergency — not counting disaster declarations for events such as tornadoes and floods, according to a USA TODAY review of presidential documents.
Most of those emergencies remain in effect.
Even as Congress has delegated emergency powers to the president, it has provided almost no oversight.
The 1976 law requires each house of Congress to meet within six months of an emergency to vote it up or down.
That's never happened.
This begs the comment from New York Times reporter James Risen on perpetual emergencies (via HuffPost): "We've had a national security crisis that's led to some bizarre outcomes. So what I was looking for were bizarre stories that told what I think is the basic theme of the book: Crazy is the new normal in the war on terror."
Nothing we can't weather out of the abnormal.