In the mishmash of shit flowing through the airwaves nowadays, some words of wisdom from 17-year-old climate-change crusader, Greta Thunberg, who ignites the slender, but strong-adjoining thread between the coronavirus pandemic and the way-crisis in earth's environment: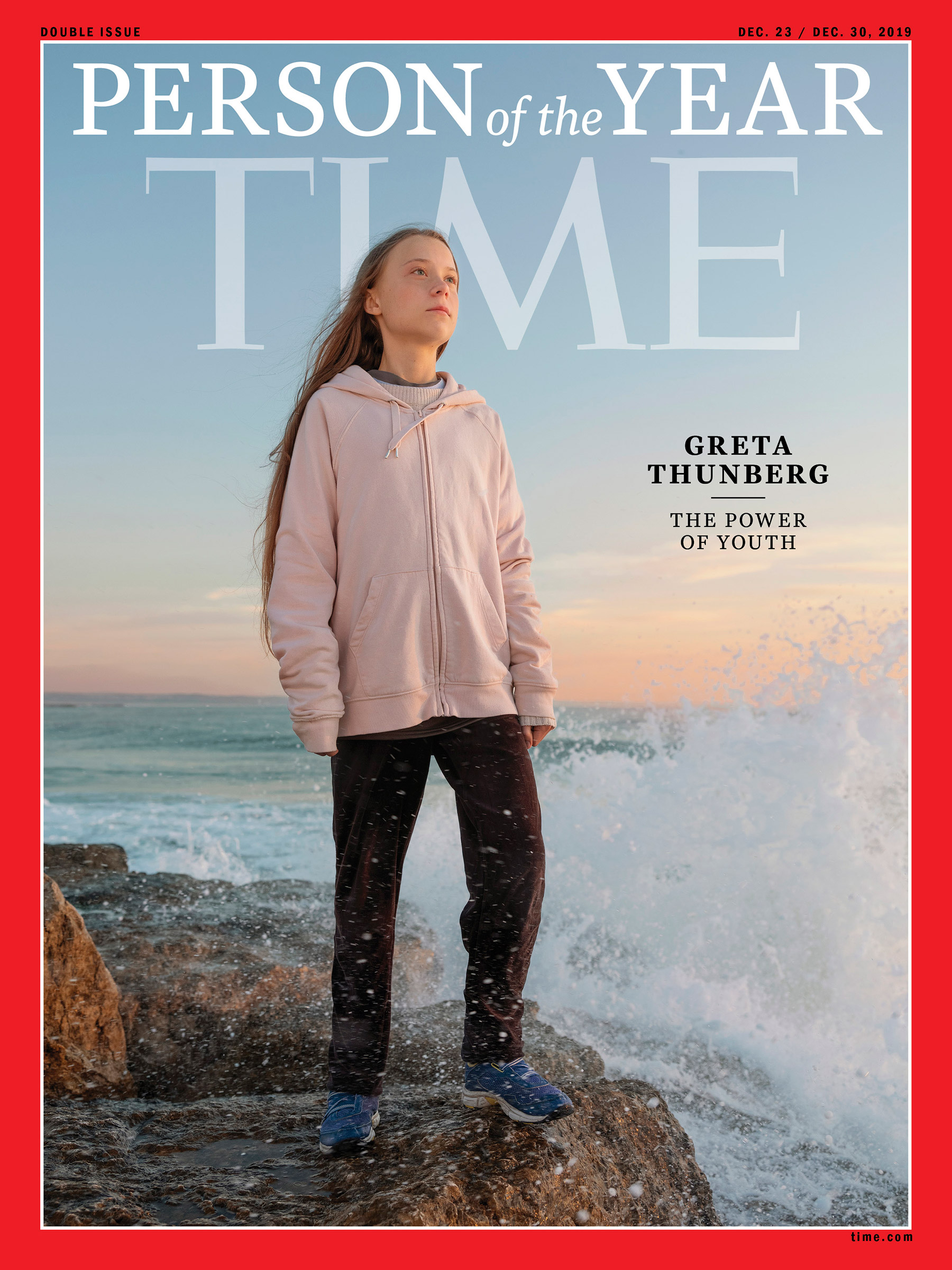 Image found here.
She speaks reality in an interview this morning via the Guardian:
Greta Thunberg has said the Black Lives Matter protests show society has reached a tipping point where injustice can no longer be ignored, but that she believes a "green recovery plan" from the coronavirus pandemic will not be enough to solve the climate crisis.

Reflecting on the protests that have swept the globe in recent weeks, the Swedish climate activist told the BBC: "It feels like we have passed some kind of social tipping point where people are starting to realise that we cannot keep looking away from these things. We cannot keep sweeping these things under the carpet, these injustices.

"People are starting to find their voice, to sort of understand that they can actually have an impact."

The coronavirus pandemic had given her hope by showing those in power are able to act when faced with an emergency, but the climate crisis needed to be treated with the same urgency, she said.

"It shows that in a crisis, you act, and you act with necessary force," she said.
"Suddenly people in power are saying they will do whatever it takes since you cannot put a price on human life.

"The main message that underlines everything we [as climate activists] do is, 'Listen to the science, listen to the experts', and all of a sudden you hear everyone everywhere is saying that. It feels like the corona crisis has changed the role of science in our society."
…
"The climate and ecological crisis cannot be solved within today's political and economic systems," she said.
"That isn't an opinion. That's a fact."
Of course, Greta knows the horror of the R-Rump (she and the asshole are not friends) and how his time in office has been a clusterfuck of disaster in the fight against the quickly-upcoming/here-now calamity of the climate crisis.
I'm sure, too, she knows how the T-Rump has completely fucked-up the response to the spread of COVID-19 and has made the virus way-worse in the US — as the rest of the world appears to have gotten a handle, however tenacious, on the spread of the deadly disease.
Anyway (h/t BJ):
And here we are:
Greta, where art thou…