Another story of Leroy and I doing a bit of the Rascal Bike Path here in Merced. Although right now it's getting onto late afternoon, we hit the path way-earlier with clearness still in the wind.
The Valley's air ambience can develop a yellow hue to it by mid-day, and into the afternoon, thickening in the heat. Seems to me, anyway.
Earlier, the air seems more transparent, clearer and bright.
Leroy…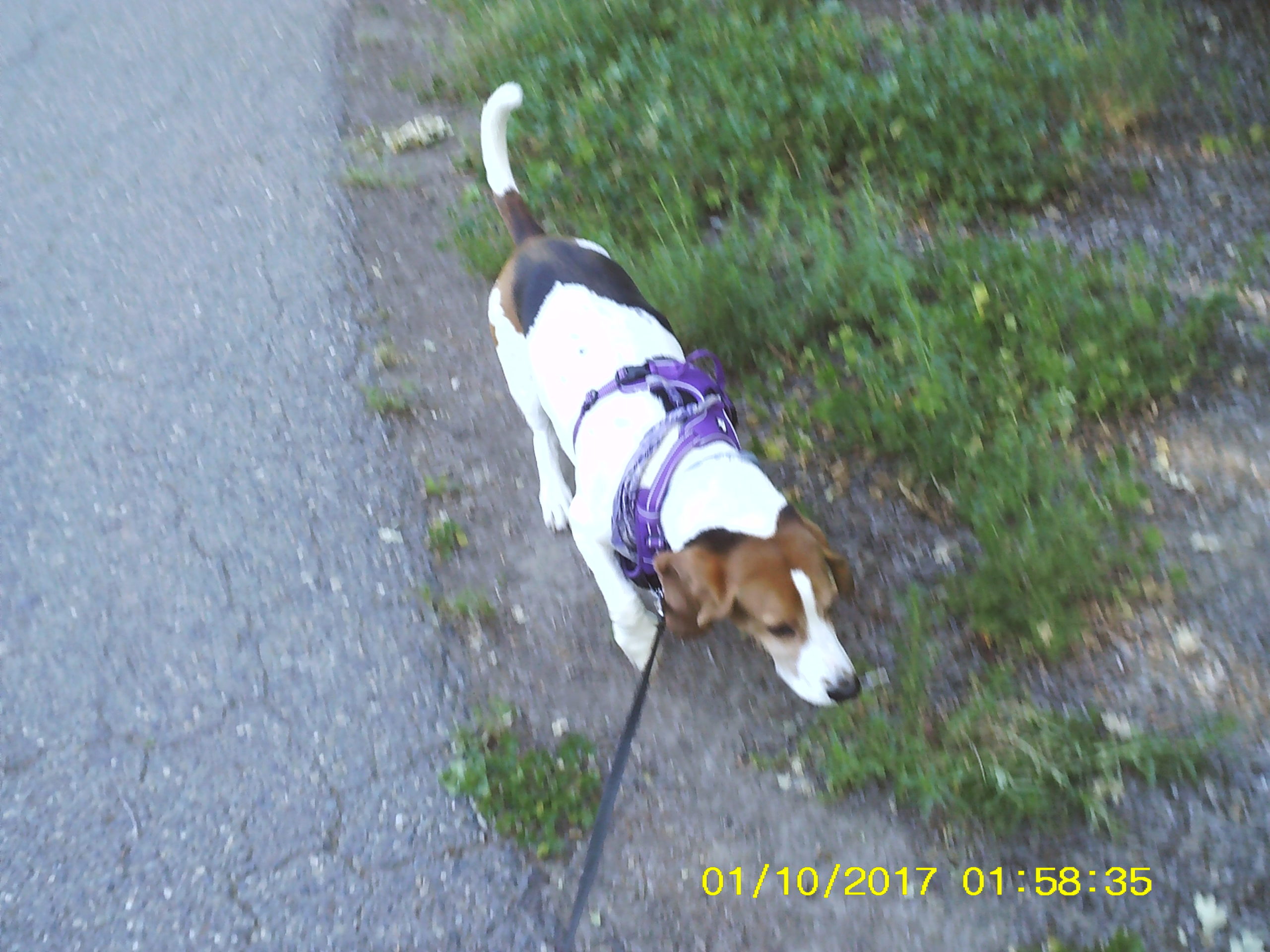 Our trip didn't last too long this morning. Leroy maybe didn't even want to go for a walk, so he turned us around after less than half-an-hour, quickly trotting back home with a round-trip walk-time of about 45 minutes, which is good. A basset/greyhound mix, Leroy's getting old and likes to take it easy a lot And he don't like the heat.
Quiet on the path this morning, a few people, bikers, joggers, but not like the last few days. Everybody well apart.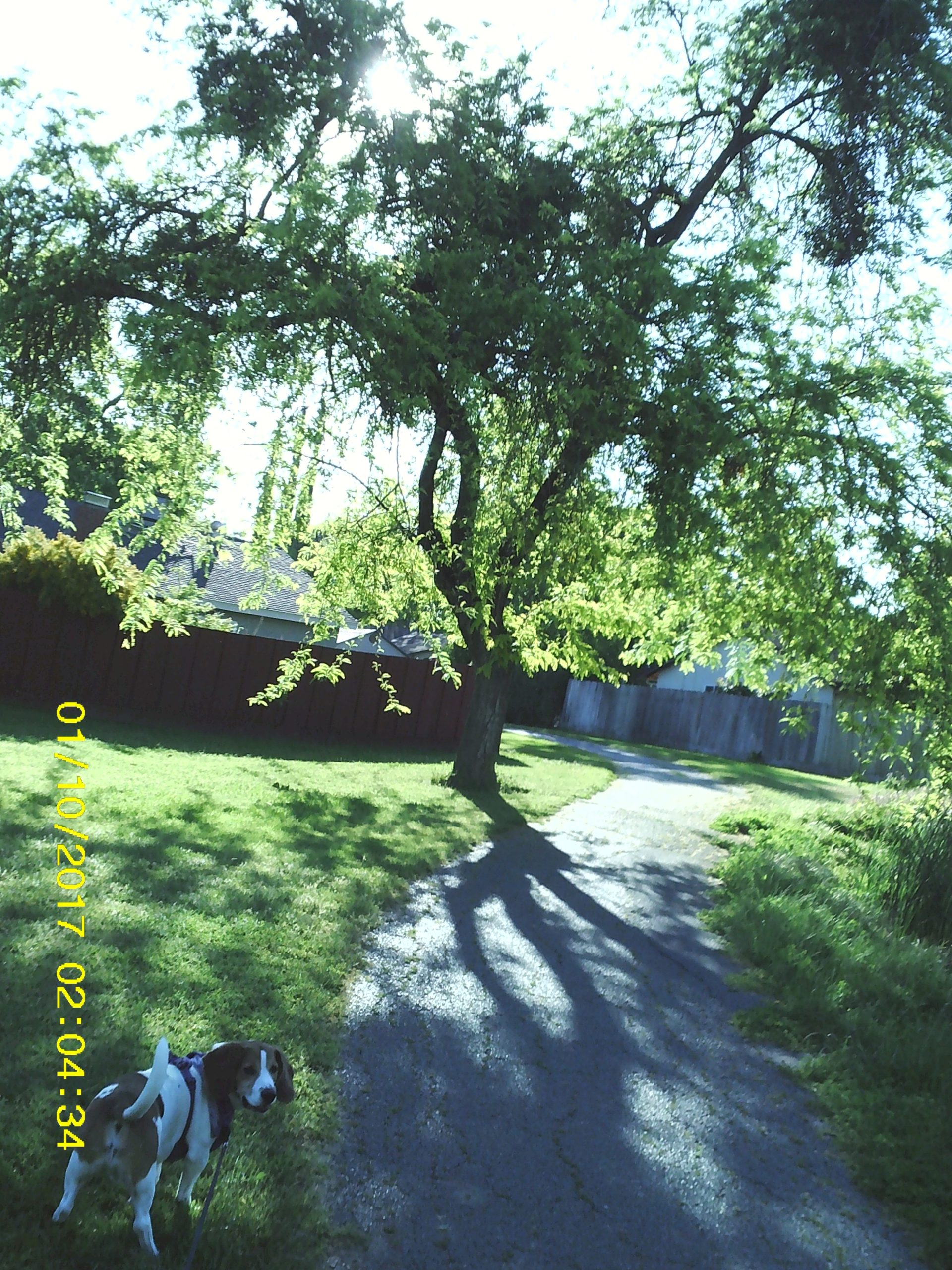 Big tree with background glare in a little open space beyond G Street, just short of Monte Vista Court — Leroy liked it, too.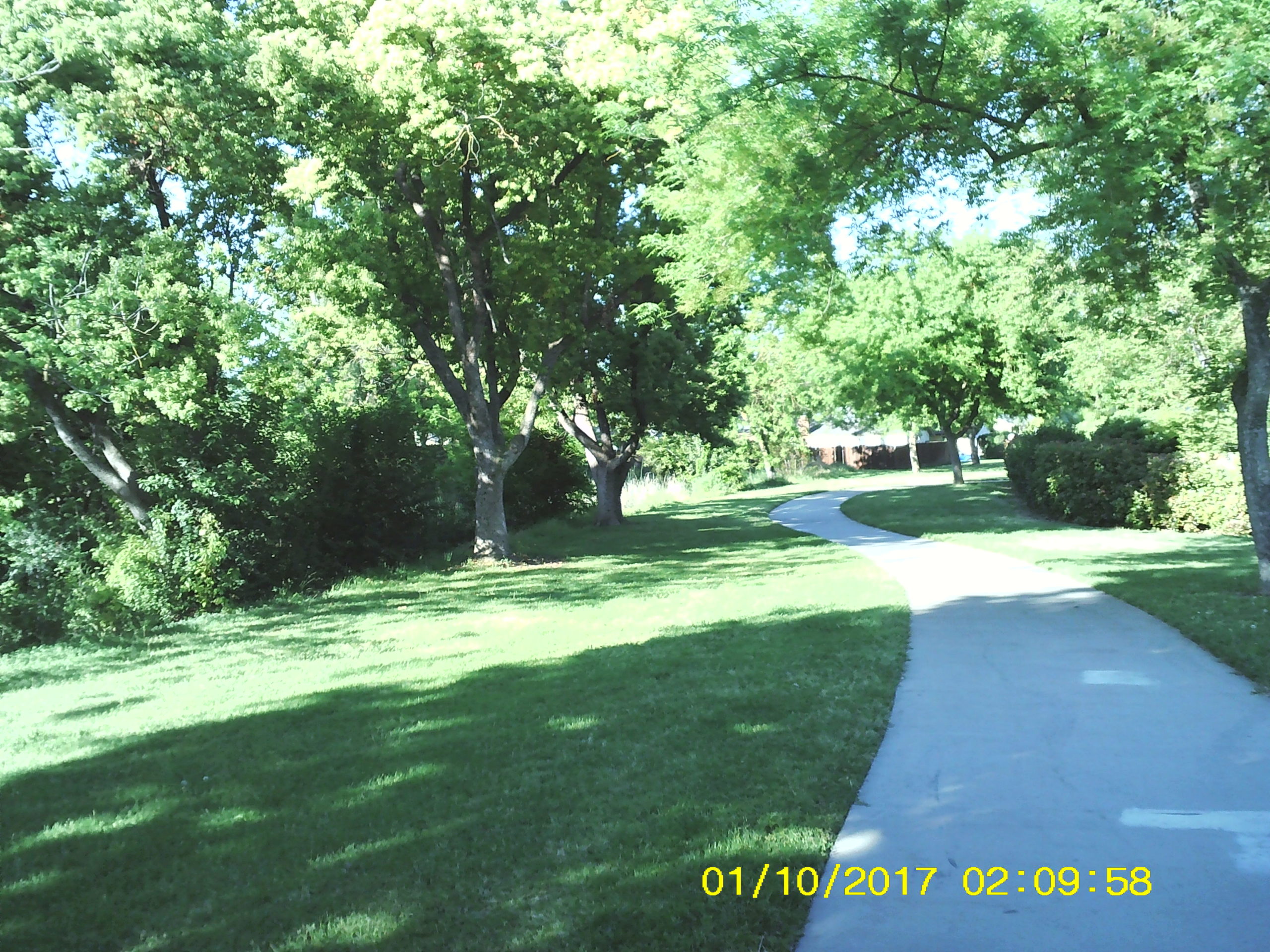 Open path just beyond Monet Vista Court.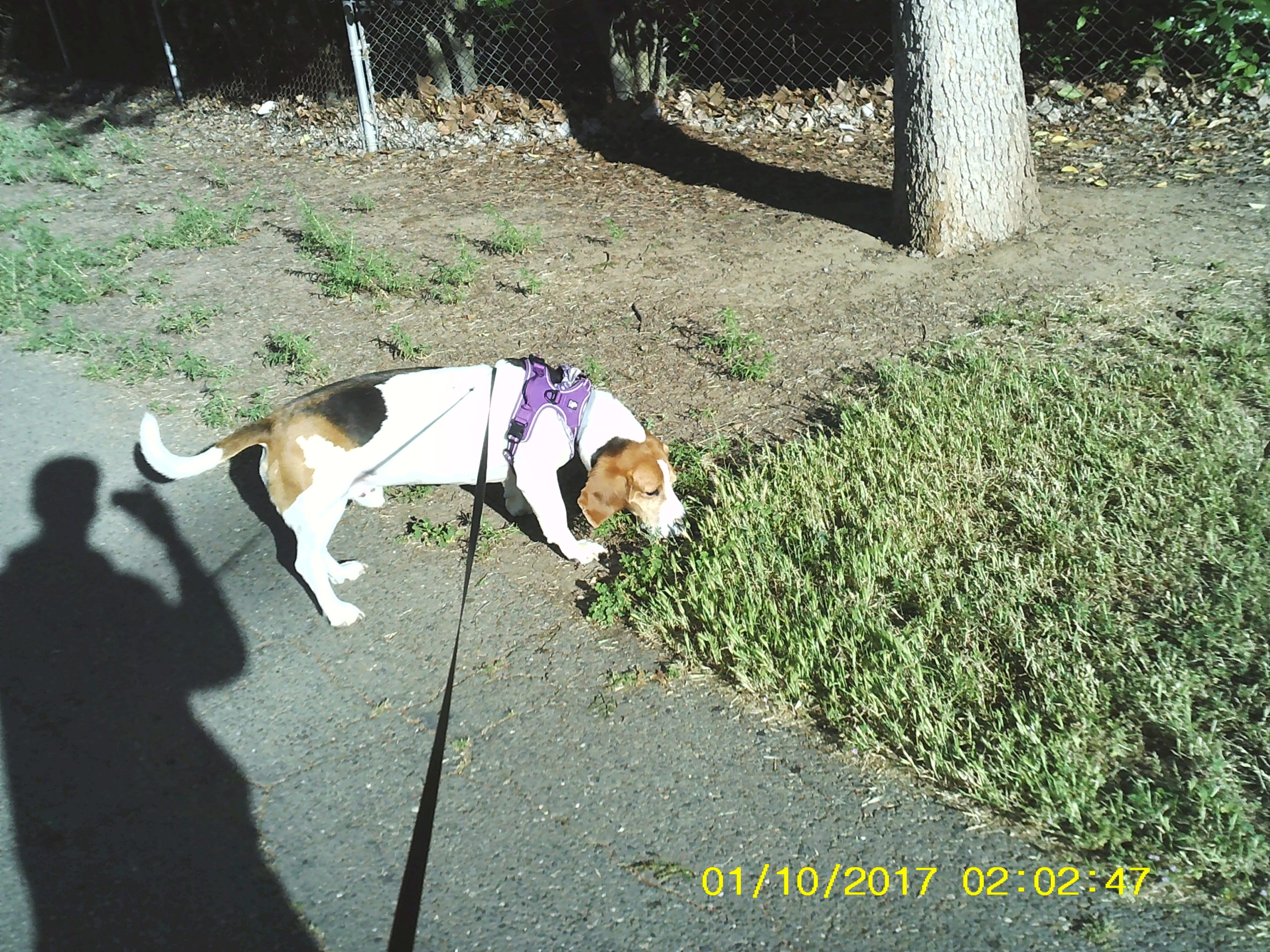 Leroy on the smell…
'Just walkin' the dog…'