Sadly, a pure reflection of the absurdity right now (h/t Tom Sullivan at Hullabaloo):
Decided to mix in clips of the SNL "Girl You Wish You Hadn't Started A Conversation With at a Party" character. It's uncanny. https://t.co/A4pNFzaQZ1 pic.twitter.com/Al3s9JHfWb

— Parker Molloy (@ParkerMolloy) December 3, 2020
And as a complementary, adsurd side-dish, Rudy farting (h/t tengrain).
Add to the horror reality (h/t BJ):
Daily deaths — here, again, the U.S. is Number One. pic.twitter.com/SrSp6awK0R

— Laurie Garrett (@Laurie_Garrett) December 4, 2020
And here we be…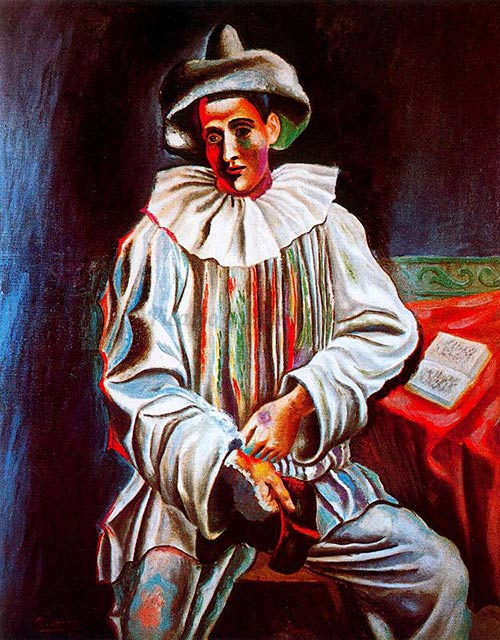 (Illustration: Pablo Picasso's 'Seated Pierrot,' found here).