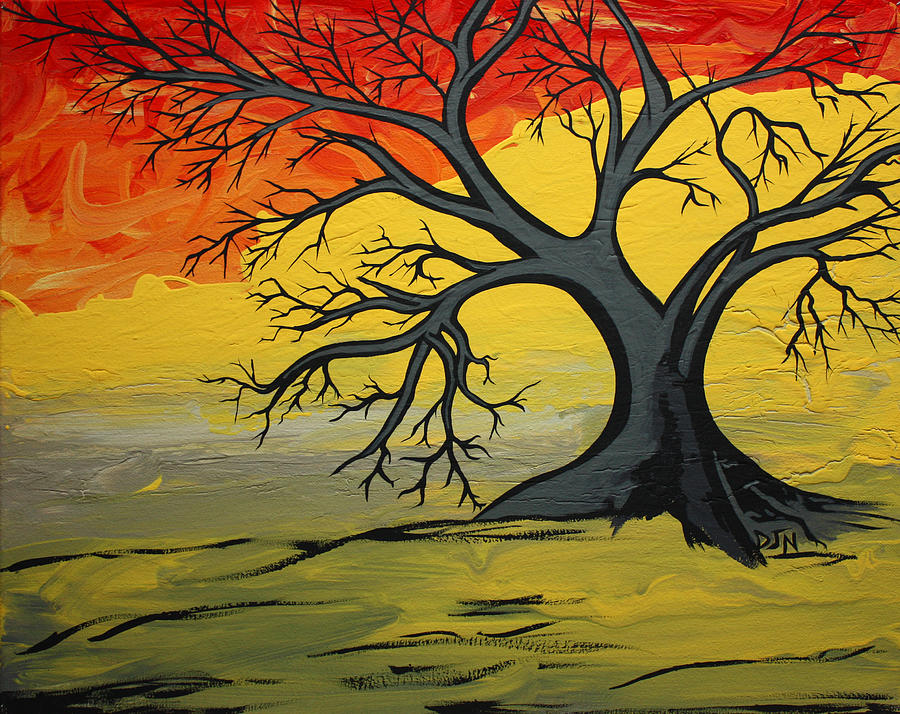 (Illustration: 'Global Warming,'  abstract-acrylic, by  Dennis Nadeau, and found here).
Beyond the normal calamities of everyday life nowadays, like COVID-19 and whatever Republicans are up to, some old-fashion back-burner news on our swiftly-deteriorating envirnoment getting even worse if nothing is done to correct our current climate-changing trajectory.
Here in California, and for the entire Southwest US, we're in another drought-like condition, and although statewide rain storms are predicted for tomorrow and Wednesday, it's the old slog of too-little-too-late. In the Central Valley where I reside, this has been one dry winter — not much grass can be seen with creeks and canals just mud holes, completely-dry in some places.
Rains for this our last wet month aren't going to help, either (LA Times last Friday): 'The outlook for March isn't overly encouraging. Cooler-than-average temperatures are forecast in California, and the Southwest either looks drier than average, or has equal chances of being wetter or drier than average. In other words, no "March miracle" appears to be in the offing.'
And a broader scale, even worse. Last year was the world's second hottest year ever — just 0.04 of a degree F cooler than the 2016 record — however: 'The Northern Hemisphere saw its hottest year on record at 2.30 degrees F (1.28 degrees C) above the 20th-century average.'
That's where we live, right?
Yet whatever happens anywhere will affect/effect all of us eventually, especially in the case of 'human adaptation' capabilities, and a new study reveals it's getting worse — via the Guardian this morning:
The climate crisis is pushing the planet's tropical regions towards the limits of human livability, with rising heat and humidity threatening to plunge much of the world's population into potentially lethal conditions, new research has found.

Should governments fail to curb global heating to 1.5C above the pre-industrial era, areas in the tropical band that stretches either side of the equator risk changing into a new environment that will hit "the limit of human adaptation", the study warns.

Humans' ability to regulate their body heat is dependent upon the temperature and humidity of the surrounding air.
We have a core body temperature that stays relatively stable at 37C (98.6F), while our skin is cooler to allow heat to flow away from the inner body.
But should the wet-bulb temperature — a measure of air temperature and humidity — pass 35C, high skin temperature means the body is unable to cool itself, with potentially deadly consequences.

"If it is too humid our bodies can't cool off by evaporating sweat — this is why humidity is important when we consider livability in a hot place," said Yi Zhang, a Princeton University researcher who led the new study, published in Nature Geoscience.
"High body core temperatures are dangerous or even lethal."
…
Mojtaba Sadegh, an expert in climate risks at Boise State University, said the study does "a great job" of analyzing how rising temperatures "can render portions of the tropics uninhabitable in the absence of considerable infrastructure investments."

"If this limit is breached, infrastructure like cool-air shelters are absolutely necessary for human survival," said Sadegh, who was not involved in the research.
"Given that much of the impacted area consists of low-income countries, providing the required infrastructure will be challenging."

"Theoretically no human can tolerate a wet bulb temperature of above 35C, no matter how much water they have to drink," he added.
…
The global number of potentially fatal humidity and heat events doubled between 1979 and 2017, research has determined, with the coming decades set to see as many as 3 billion people pushed beyond the historical range of temperature that humans have survived and prospered in over the past 6,000 years.
Okay, here we go — back to our normal, day-to-day activities: Health-care experts warn of 'superspreader strikes' of COVID due to maskless assholes, while Republicans in Georgia vote today to repeal 'no excuse absentee voting.'
Other than that, shit's good…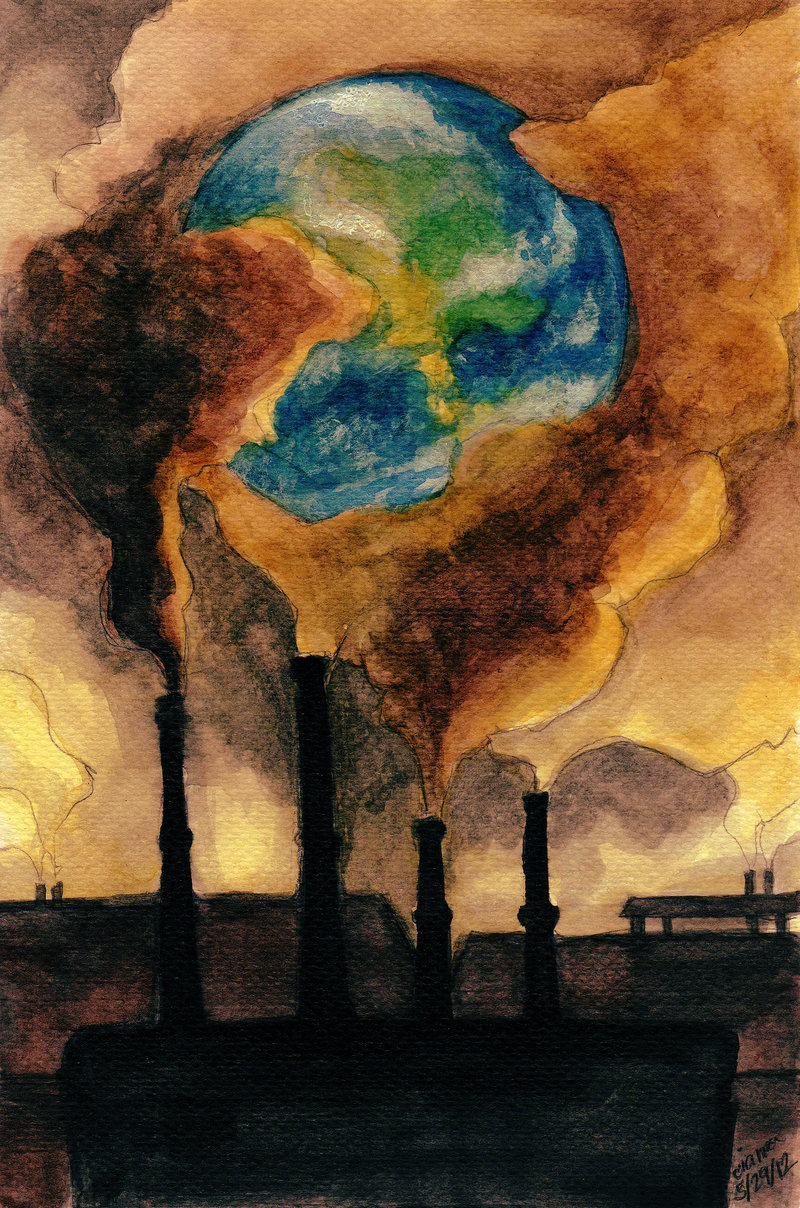 (Illustration found here).