Although we're more than a week into Spring (March 20), the weather today here In Merced, located strategically about middle of California's Central Valley, feels more like summer than any kind of flowering coolness of Easter season. Walking Leroy this morning, I had to remove my hoodie/sweatjacket for the first time this year, and proceed into T-shirt time.
Local forecasts call for temperatures in the low 80s, but there's a historical ring to the numbers:
The high temperature in Merced Sunday afternoon will be thirteen to fourteen degrees above normal for this time of year. Temperature records at Merced date back to 1899. #CAwx pic.twitter.com/1DweqRBOs0

— NWS Hanford (@NWSHanford) March 27, 2021
And the heat isn't alone. Dry conditins continue:
Predictions of rainless days and nights — via WeatherWest four days ago:
The first half of March was actually a reasonably active weather period for much of California, with several cold cut-off lows bringing bouts of showery and unstable conditions.
Widespread (if brief) bursts of small hail brought unusual wintry coatings to many areas, and quite a few folks witnessed some thunderstorm activity.
Precipitation, while widespread, did not ultimately result in heavy accumulations in most places. Thus, despite these widespread March showers, precipitation totals for the month of March are on track to end up below average across most of the state.
Were March the only dry month this year, that wouldn't be much of a problem–but in a year when many folks were hoping for a drought-busting March Miracle, this was a rather disappointing showing.
…
There are a few exceptions to the "exceptionally dry" categorization: patches of the Central Coast and central San Joaquin Valley benefited greatly from the powerful atmospheric river event earlier this winter and are merely 20-30-percent behind average, and some small areas in far southern coastal CA benefited from the southern-track cut-offs in Feb-Mar.
Sierra Nevada snowpack is not exactly a bright spot, but at 65-percent of average for the calendar date it's actually less dismal than overall precipitation deficits would suggest (thanks, in large part, to the cold AR event earlier this winter).
But in general, California is in pretty bad shape water-wise heading into spring 2021 — and I would expect the pre-existing drought to deepen considerably.
Expect to hear much more about this in the coming weeks.
Yeah, thanks. And although the Merced area did experience some hail and fairly-heavy rain earlier this month, it's dry as a bone now — and heating up a drought-fueled immediate future:
"We are predicting prolonged and widespread drought," National Weather Service Deputy Director Mary Erickson said.
"It's definitely something we're watching and very concerned about."
NOAA expects the spring drought to hit 74 million people.
Forecast fruitless:
VIDEO: What kind of #weather can we expect this #spring? SEE highlights from NOAA's 2021 #SpringOutlook ? YouTube version w/captions: https://t.co/PxyVGzFDS8) @NOAAclimate @NWSCPC @NWS pic.twitter.com/8K1GG92Gwu

— NOAA (@NOAA) March 18, 2021
Maybe a wishful summer more than 50 years ago:
Nowadays way-more than the back of my nexk getting dirty and gritty…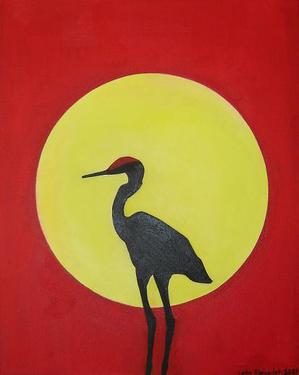 (Illustration found here).