One thing Republicans can't handle is pushback, and their response is generally a baby-whine of pity and way-dumb self-righteousness, and this morning a fine example — Kevin McCarthy got his feelings hurt by Nancy Pelosi:
Kevin McCarthy is pulling his five Republican members selected to join the House committee that's investigating the January 6 insurrection. https://t.co/2Ye0DThK9K

— Kyle Griffin (@kylegriffin1) July 21, 2021
Just on Monday did McCarthy finally name his five Republican picks for the House Select Committee to investigate the January insurrection/riot, including worse-weasel Gym Jordan. Pelosi said no thanks, and canceled Jordan and another selectee, Jim Banks, a Jordan-like asshole, off the committee — Pelosi has veto power for appointees.
The Speaker's statement:
"Monday evening, the Minority Leader recommended 5 Members to serve on the Select Committee. I have spoken with him this morning about the objections raised about Representatives Jim Banks and Jim Jordan and the impact their appointments may have on the integrity of the investigation.
I also informed him that I was prepared to appoint Representatives Rodney Davis, Kelly Armstrong and Troy Nehls, and requested that he recommend two other Members.

"With respect for the integrity of the investigation, with an insistence on the truth and with concern about statements made and actions taken by these Members, I must reject the recommendations of Representatives Banks and Jordan to the Select Committee.

"The unprecedented nature of January 6th demands this unprecedented decision."
In itself right on, but of course, McCarthy shit his diaper. And if Pelosi doesn't quickly 'rescind' the axing of Jordan and Banks, he will shit his pants even further.
Via CBS News just a little while ago:
"Speaker Nancy Pelosi has taken the unprecedented step of denying the minority party's picks for the Select Committee on January 6," McCarthy said in a statement. "This represents an egregious abuse of power and will irreparably damage this institution. Denying the voices of members who have served in the military and law enforcement, as well as leaders of standing committees, has made it undeniable that this panel has lost all legitimacy and credibility and shows the Speaker is more interested in playing politics than seeking the truth."

He added, "Unless Speaker Pelosi reverses course and seats all five Republican nominees, Republicans will not be party to their sham process and will instead pursue our own investigation of the facts."
Their 'own investigation,' like, really, 'of the facts,' come on, Kevin? Or maybe you can go fuck yourself.
Republicans have walled themselves into a corner. If they'd just went ahead with that bilateral commission they shot down in early June, there'd be no dumb-ass movements to hide details of the Capitol attack from the public. They know they're fucked. They know what really happened that day, despite the bullshit chorus of it was just a 'tourist' visit, police and rioters were lovey-dovey and nothing really bad happened.
All that in the face of live TV ad a shitload of horrible videos depicting the exact opposite.
Republicans know they're fucked.
Similar to what's happening now with conservatives changing their stance on COVID vaccines — going from cruel, strong anti-vaxxers to get a jab, now! They seemed to have realized they were calling for the killing of their precious base with all that nasty bullshit on the horrors of the vaccines.
Even MoscowMitch yesterday warned his people about other Republicans' bullshit: '"These shots need to get in everybody's arm as rapidly as possible, or we're going to be back in a situation in the fall that we don't yearn for, that we went through last year … I want to encourage everybody to do that and to ignore all of these other voices that are giving demonstrably bad advice."'
Asshole!
And it's all just a brush:
As for that Hannity clip of him offering milquetoast vaccine endorsements? Well, as journalists @MattGertz and @atrupar, who actually watched the whole show pointed out, that clip was part of a larger evening of anti-vaccine programming. pic.twitter.com/wcF2MOzIpI

— Amanda Marcotte (@AmandaMarcotte) July 21, 2021
In a second to the Republicans shitting in their own mess kit, Jennifer Rubin at The Washington Post this afternoon also sees GOPers as cornered (apparently published before McCarthy made his splash) and the real bottom line:
The appointment of these unserious and unhinged MAGA members may be a great way for McCarthy to endear himself to his party's cult leader, but once again, he might be doing his members no favors.
Consider that a recent CBS poll showed 72-percent of Americans think there is more to learn about the insurrection.
Moreover, 67-percent think it was an attempt to "overturn the election and keep Donald Trump in power."
The vast majority of Americans who understand the threat posed by the insurrection will now see the GOP's reaction as mocking, disruptive, dishonest and contemptuous of the lives of law enforcement and of democracy itself.

The three members who tried to subvert our democracy will properly be seen as the face of the Trumpian Republican Party.
One can only imagine them becoming the favorite faces in Democratic ads for the 2022 cycle: "Do you trust these people to defend our democracy?"
Is this any way to run a country?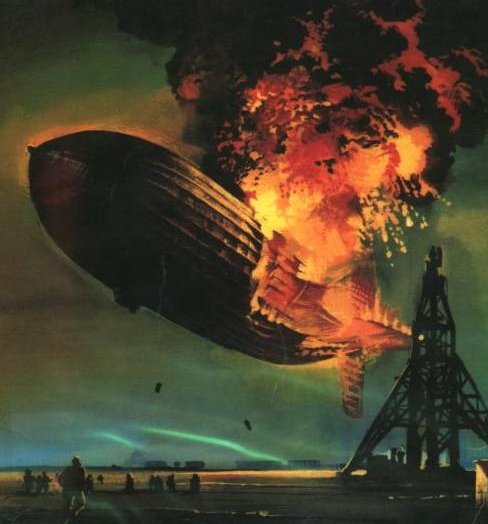 (Illustration out front found here).