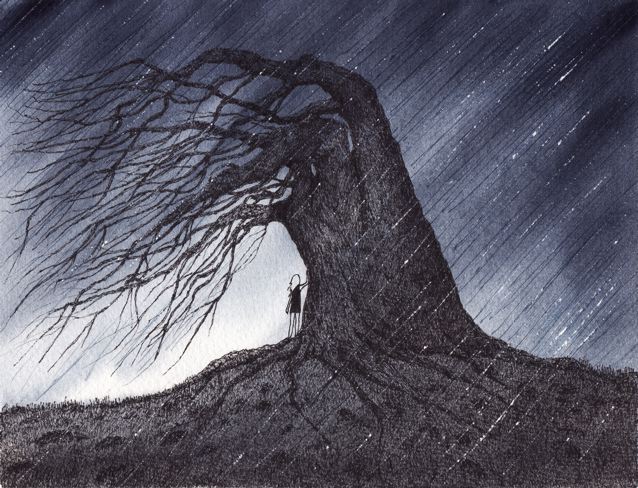 Clear and cold again this Friday morning on California's north coast as we prepare for the weekend — temperature right now is just a tad above freezing.
Outlook for the next few days appears the same, nothing new.
And today, of course, is the 50th anniversary of the JFK assassination in Dallas. Fifty is one of those grandiose numbers when used in context of anniversaries, birthdays, and killings.
(Illustration found here).
Impact of the event was caused by media — the first TV president was shot on TV, and later his alleged killer was shot and killed on 'live' TV and the events triggered a shock wave through everybody. Mainly because they witnessed it.
A shitload of stuff has been written, filmed and talked about in the meantime, and in the past few weeks most of it has been re-strutted across every media nowadays, and there's a shitload of that compared to November 1963.
A black-and-white world then, and the change was immediate.
Via The Daily Beast and the great Jimmy Breslin on Dr. Malcolm Perry, Parkland Memorial Hospital's acting chief resident in surgery, and the bottom line of ourselves as Kennedy lay dying in the ER: Here is the most important man in the world, Perry thought.
The world that day started a crooked, crazy path to the nowadays.
However, I'm under the impression the episode in Dallas, though graphic and massive in its own right, was the opening round of a double-whammy of change that slapped the planet hard — the Beatles on Ed Sullivan a couple of months later. Politics is one thing, but a social whirlwind unleashed by the Beatles and coupled with Kennedy's death opened the floodgates for violence, turmoil and an earthquake of change.
So anyway, enjoy the celebrations.
Meanwhile, in the storms of the now — a science-fiction scenario to all us primitives in 1963 — our past is way-catching up with the present.
Climate change is 10 trillion Kennedy/Beatles episodes rolled into one. The UN climate talks in Warsaw, Poland, are at bust, once again, with representatives from many poor nation walking out of the conference because the rich are assholes.
Cover words for this generation from Kumi Naidoo, the human rights activist and executive director of Greenpeace International — via DeSmogBlog:
"It is clear that what's happening here is not just betrayal to future generations — because it is clear that the people negotiating here are not going to bear the brunt of climate impacts.
It's our children and grandchildren that are going to.
"This is not about giving up, but is about taking the struggle to a different level.
If we are to get a solution out of this COP we need people around the world to start – in every country – putting pressure on their governments to actually come to these COPs with a very strong mandate which has serious levels of ambition with regards to cutting carbon.
"Serious ambition too with regard to ensuring that poor countries have the money to adapt to climate change and not follow the same dirty energy pathway that rich countries followed to build their economies."
Greed fuels us, buddy, sorry. Even if it means the end of life for a huge shitload of this planet's people.
As reflected by Iain Keith, senior campaigner at Avaaz.org:
He said the Polish government had managed the COP meeting "terribly" by inviting the coal industry to have a summit at the same time in the same city.
He added: "Inviting coal to be the voice of business at this summit has been a terrible choice and has created a huge amount of bad will at this conference."
And as you can see, the real power just doesn't give a shit: Stock futures inched up on Friday a day after the Dow Jones Industrial Average closed above 16,000 for the first time.
Despite all the fright, mankind, as in men, are really still the same: "The significant effect of wives' attractiveness on husbands' satisfaction was significantly stronger than the nonsignificant effect of husbands' attractiveness on wives' satisfaction, indicating that partner physical attractiveness played a larger role in predicting husbands' marital satisfaction than it did in predicting wives' marital satisfaction."
So, there's no gorgeous end to this tale — no storm shelter for you buddy, your wife is too ugly.