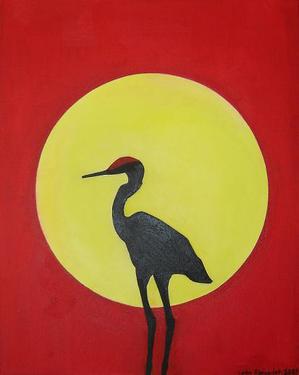 Way-bright sunshine this afternoon, and way-warm, too, at least here on this little spot of California's north coast.
Already the smut from a newly-up-chucked US Senate — from Fox News: 'The Republican wave Tuesday could bring a gusher of oil down from Canada, as GOP gains in the Senate appeared to give backers of the Keystone XL pipeline a filibuster-proof majority.'
Just the beginning…
And apparently, young, mostly Democratic voters don't give a shit about midterms.
According to TPM, under-30 voters dropped from 19 percent two years ago, to 13 percent yesterday. Meanwhile, old asshole-voters (over 65) climbed from 16 percent in 2012, to 22 percent on Tuesday.
(Illustration found here)
And TPM cautions the future, too: 'So despite talk of millennial "disappointment" with Obama, the best evidence is that their enthusiasm for him as manifested in 2008 and 2012 is not transferable to other Democrats — or is not exhibited in the mix of millennials willing to vote in a midterm.'
In the short future ahead, American politics is young, and not white.
And even with the youngsters who did vote, and who mostly voted Democratic, it didn't really make a difference in any of the tight races– the GOPer won anyway.
And a kind of sad, nostalgic bit of newsworthiness — Priscilla Presley in an interview on Monday at the UK's Daily Mirror, and her early life with the young Elvis:
"Another thing that was so special to him was the fact that he graduated from high school, he was the first person in his family to ever do that.
"Things like that people don't necessarily know but that's the kind of thing that I remember so fondly about him."
Long, though, most-interesting interview — I'd forgotten she was only 14 when she first met him. In Germany, September 1959:
"I remember when I set eyes on him, he was just so kind, so authentic…"
…
"I just thought how he was the real deal, Elvis wasn't putting on any pretence, he never did.
"What you saw with him is what you got. Not everyone knows that, people know his music but they don't necessarily know the real Elvis, I want the world to know he was a lovely, loyal man."
…
""He attained levels of fame that he never, ever thought he would reach, he was very open about how he was shocked at how popular he was."
Priscilla's interview was part of the lead-up to a show opening in London next month — "Elvis at The O2: The Exhibition of His Life" — 300 artifacts from Graceland are going on exhibit, 'iconic stage costumes, historical documents, his cars, photographs, his platinum records and his guitars.'
We've all left the building, I think.
Maybe a long time ago.