Another buzz in California's Central Valley this Wednesday afternoon, and once again a-walking Leroy along a portion of the Rascal Bike Path here in Merced, located in that self-same valley. Also another example of Leroy not really wanting to walk, especially maybe too early in the morning, but off we went anyway for a short one, at least.
He turned around about 20 minutes in, yet we still had a nice, comfortable stroll, maybe enough time for a couple of old guys — Leroy's 9, I'm 71.
Leroy…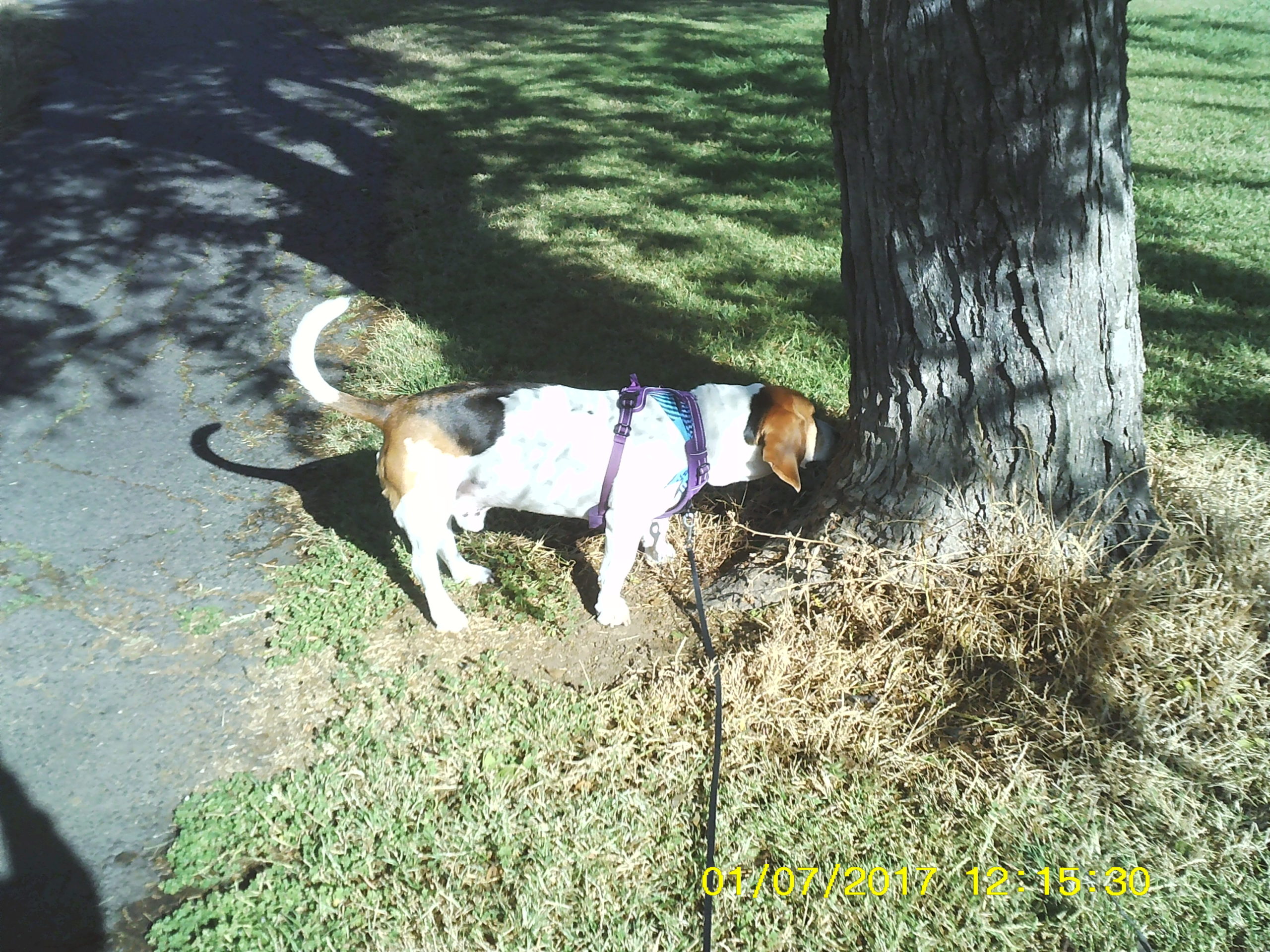 He's onto a smell off a tree, damn-it, probably urine. Just short of Monte Vista Court coming from the G Street entrance/exit on the Rascal. The path is huge, traverses a great span of Merced, but we habituate just a short bit of it, and about the same every day, except in length — a while since we'd gone all the way to McKee Road, nowadays we usually turn around at Rahilly Park. Unless Leroy wants to cut it short.
And he can offer some heavy drag — basset hound/greyhound mix — sort of like trying to control a stump.
Not many folks out this morning, a few other dog walkers, most though, escorted more than one dog, and a jogger or two. I usually go at about the same time frame every morning, give-or-take 10/15 minutes, and the days are not the same, crowd-wise, a lot one day, not so the next. The Rascal is used, however.
Following shitty pix came from walks today, yesterday and Monday (I haven't mastered the camera yet, and still haven't downloaded a manual):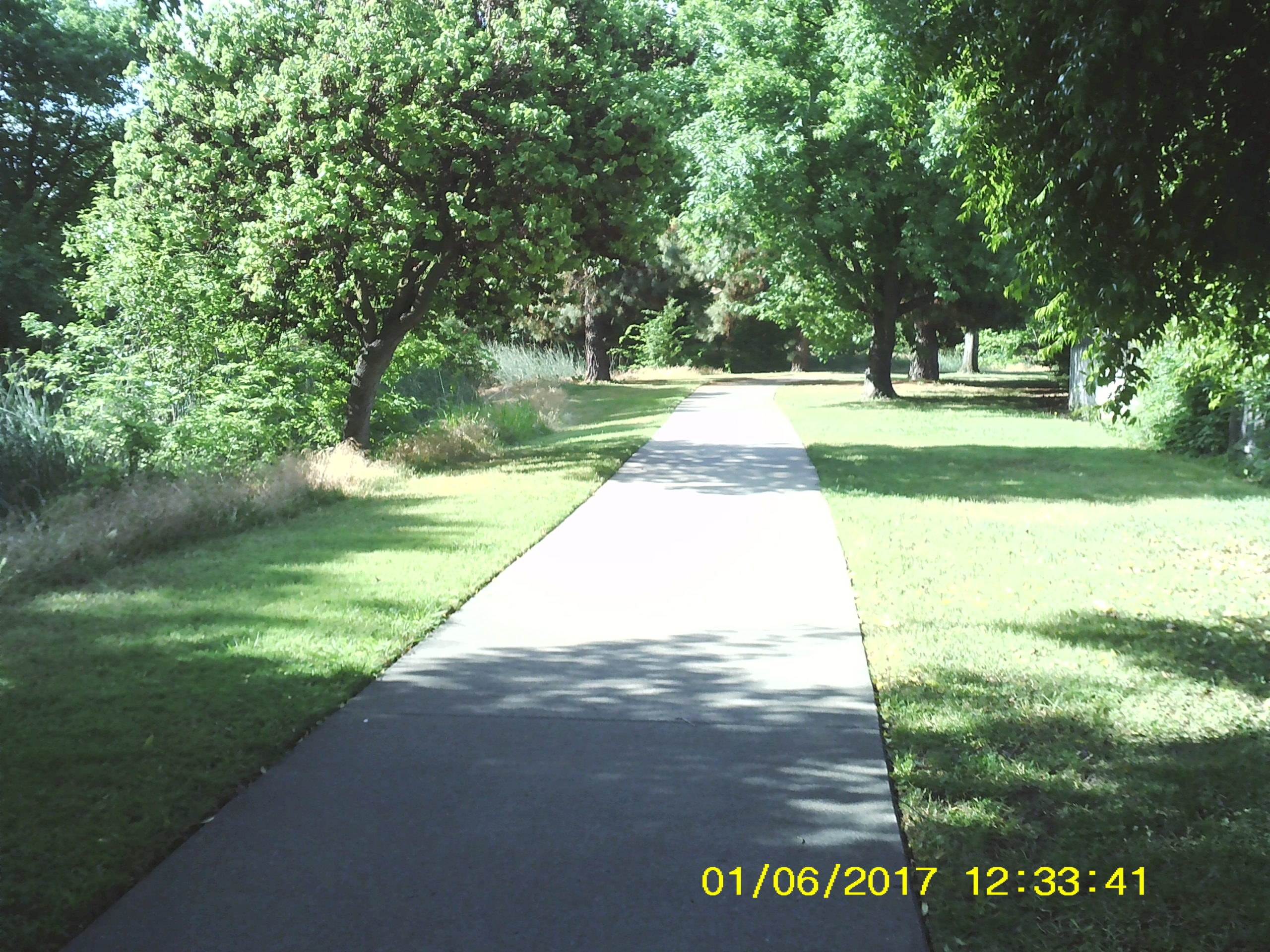 A pastoral portion of the Rascal near the entrance/exit to East Brookdale Drive.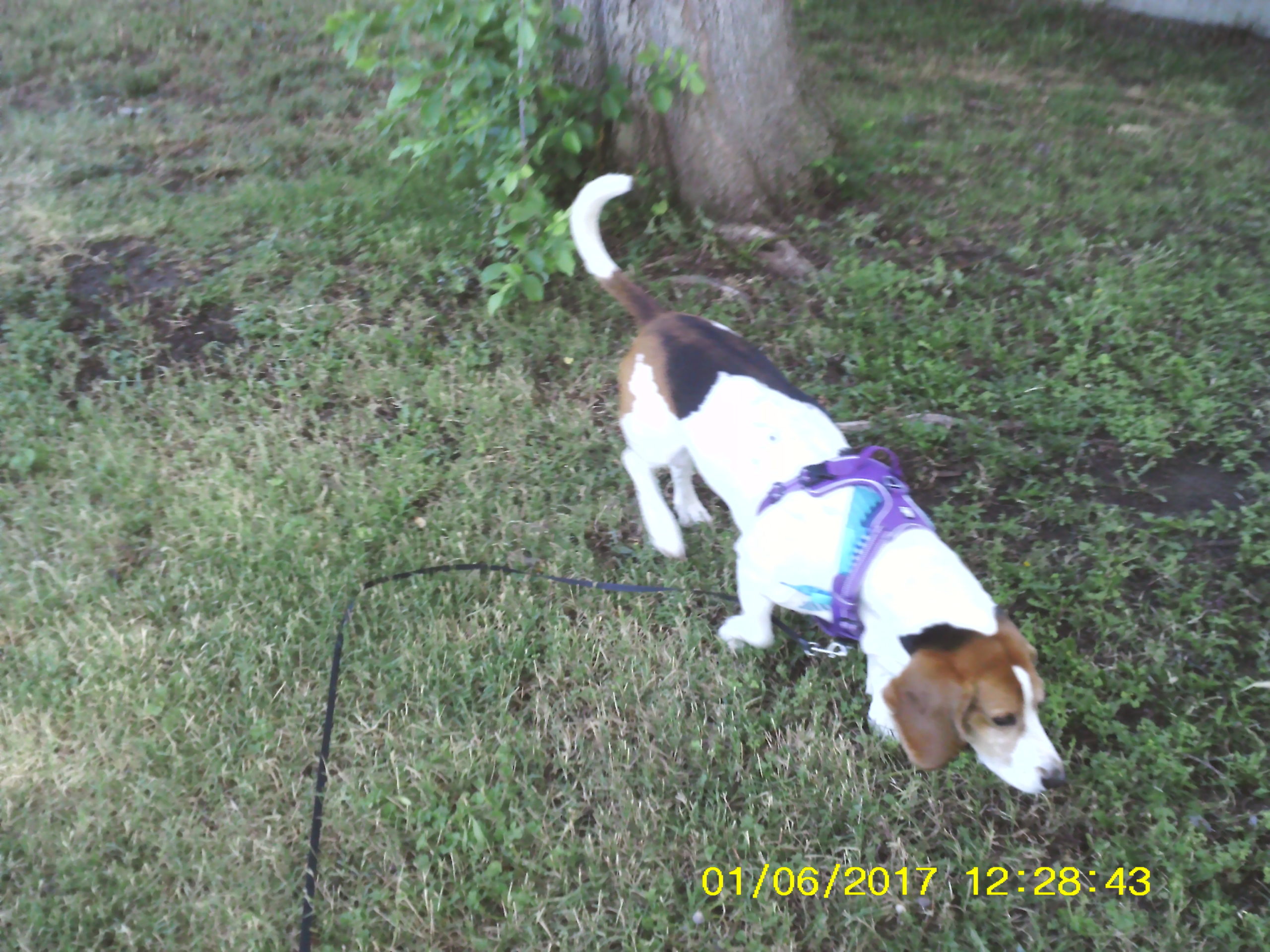 Leroy nose investigation, anywhere on the Rascal.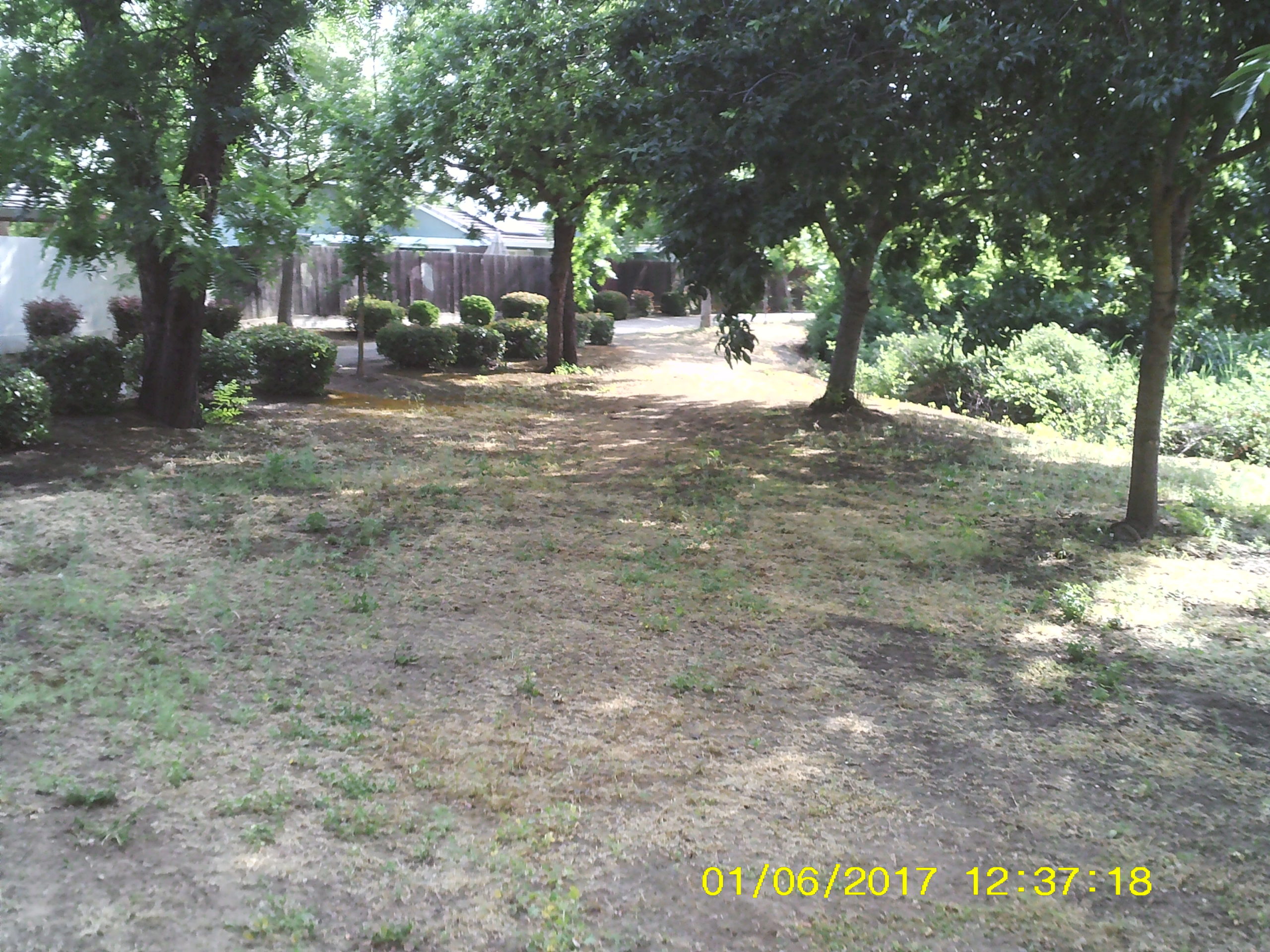 A small grove of trees at the entrance/exit to El Portal Drive — a couple of months ago (like multi-decades, maybe) when city crews cleaned the creek and path,this little spot carried a strong 'hum,' or buzz. Sounded like bees, but I could never see any, or any other insect either. Neat-sounding at the time, lasted a few days and went away.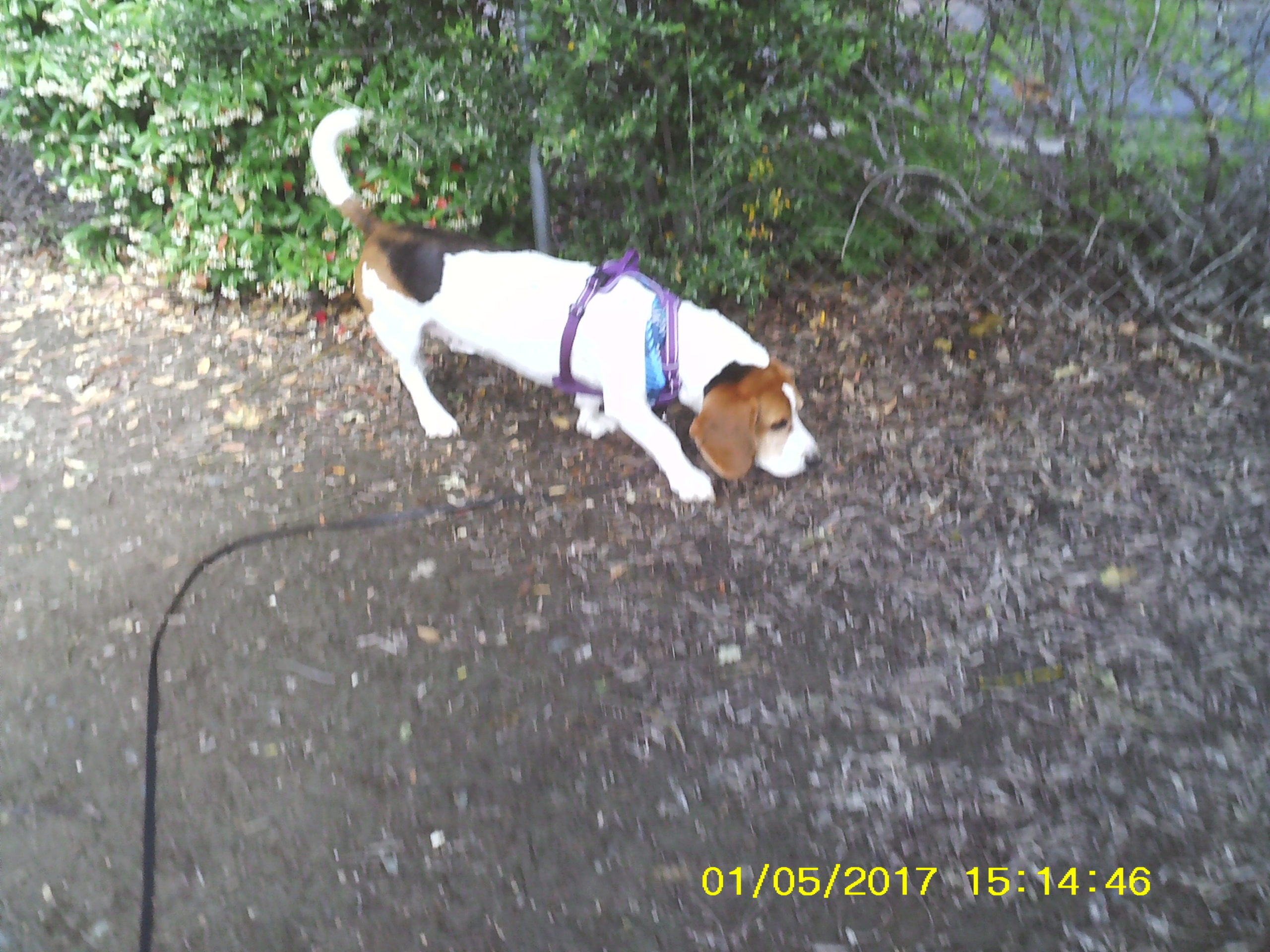 Leroy on the march at the start, just off G Street.
Walkin' the Leroy dog…