On the road to Independence Day!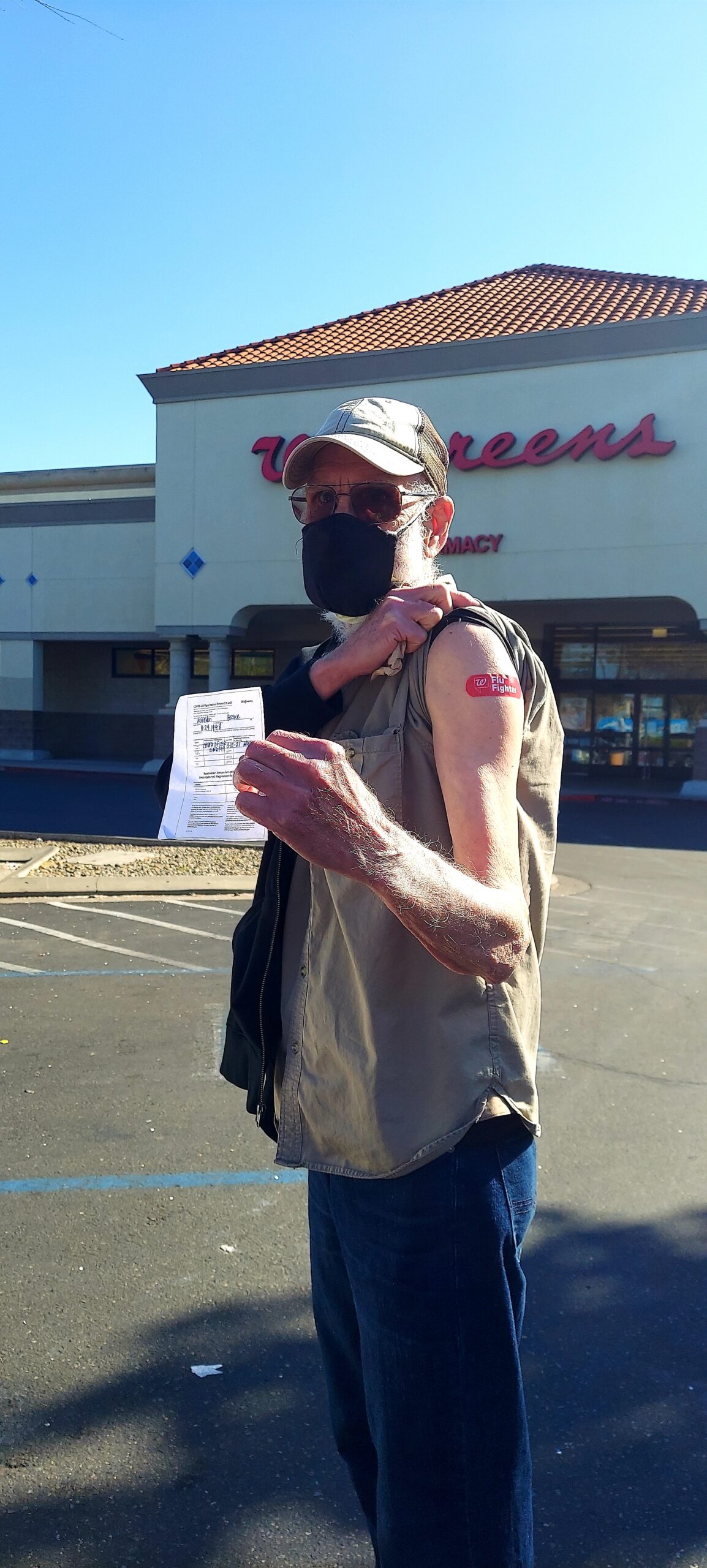 This morning, received my first dose of the COVID-10 vaccine at Walgreens here in Merced (the one on G Street) and I'm scheduled for the second one in April.
The encounter was easy and well-coordinated with the shot itself nothing like any previous experiences with needles in the past — in fact, the procedure couldn't even be described as a 'pin prick' it was so soft. The pharmacist who administered the shot knew what he was doing and the adventure took only a matter of minutes. I don't like getting shots, never have, and I was expecting a jarring slice of pain. Eyes squeezed tightly shut, I waited and it was over before I could even think about crying-out like a baby.
My particular vaccine was/is named BNT162b2, manufactured by Pfizer, Inc., and BioNTech, and is typed as mRNA (all this according to the CDC).
Yesterday, a report on the Pfizer dose (USAToday):
Pfizer said Thursday its Covid-19 vaccine blocked 94-percent of asymptomatic infections in an Israeli study — a result CEO Albert Bourla called "extremely important."
The study, which measured results two weeks after the second dose, also found the vaccine was at least 97-percent effective against symptomatic Covid cases, hospitalizations and deaths, according to Pfizer, which developed the shot with BioNTech.
On the 'extremely important' point is that asymptomatic — or those showing no COVID symptoms — are the main carriers of the virus.
And we're moving on getting people vaccinated — via Reuters yesterday:
The United States has administered 98,203,893 doses of COVID-19 vaccines in the country and distributed 131,131,470 doses as of Thursday morning, the U.S. Centers for Disease Control and Prevention said.

The tally is for Moderna, Pfizer/BioNTech, and Johnson & Johnson's vaccines as of 6:00 a.m. ET on Thursday, the agency said.

According to the tally posted on March 10, the agency had administered 95,721,290 doses of the vaccines, and distributed 127,869,155 doses.

The agency said 64,071,674 people had received at least one dose, while 33,863,127 people were fully vaccinated.

A total of 7,473,597 vaccine doses have been administered in long-term care facilities, the agency said.
And Joe wants the US to enjoy July 4th, Independence Day (h/t tweet BJ):
July 4 is the goal, Biden says, for when "small groups will be able to get together" after "long hard year"

"That will make this independence day something truly special, where we not only mark our independence as a nation, but we begin to mark our independence from this virus." pic.twitter.com/6efjJnX49c

— Jennifer Jacobs (@JenniferJJacobs) March 12, 2021
Onward…
Interdependent to be independent…
My daughter, Hannah,  took all these pictures with the encounter over real fast: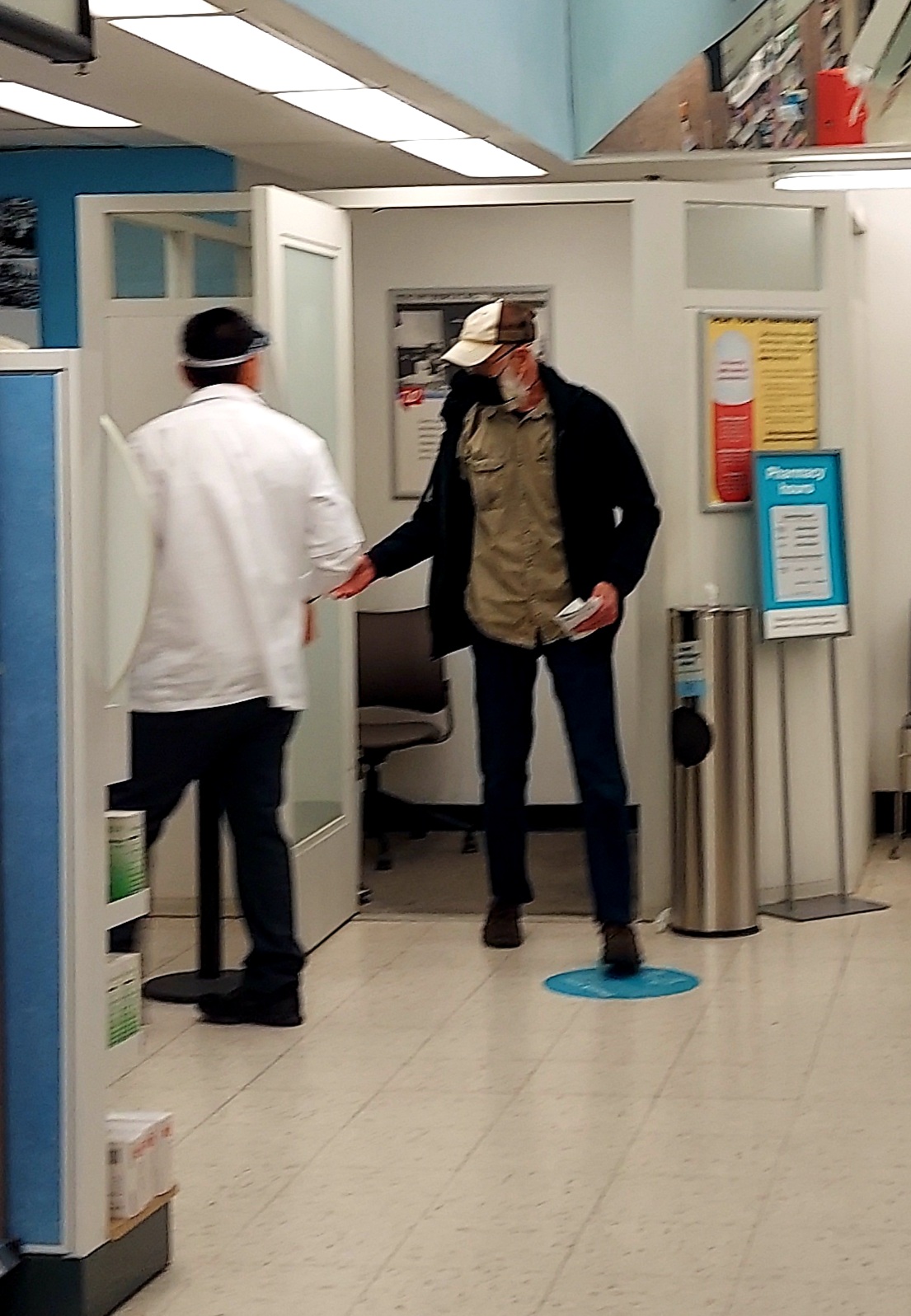 And a more gritty pix of the happy, old, big baby: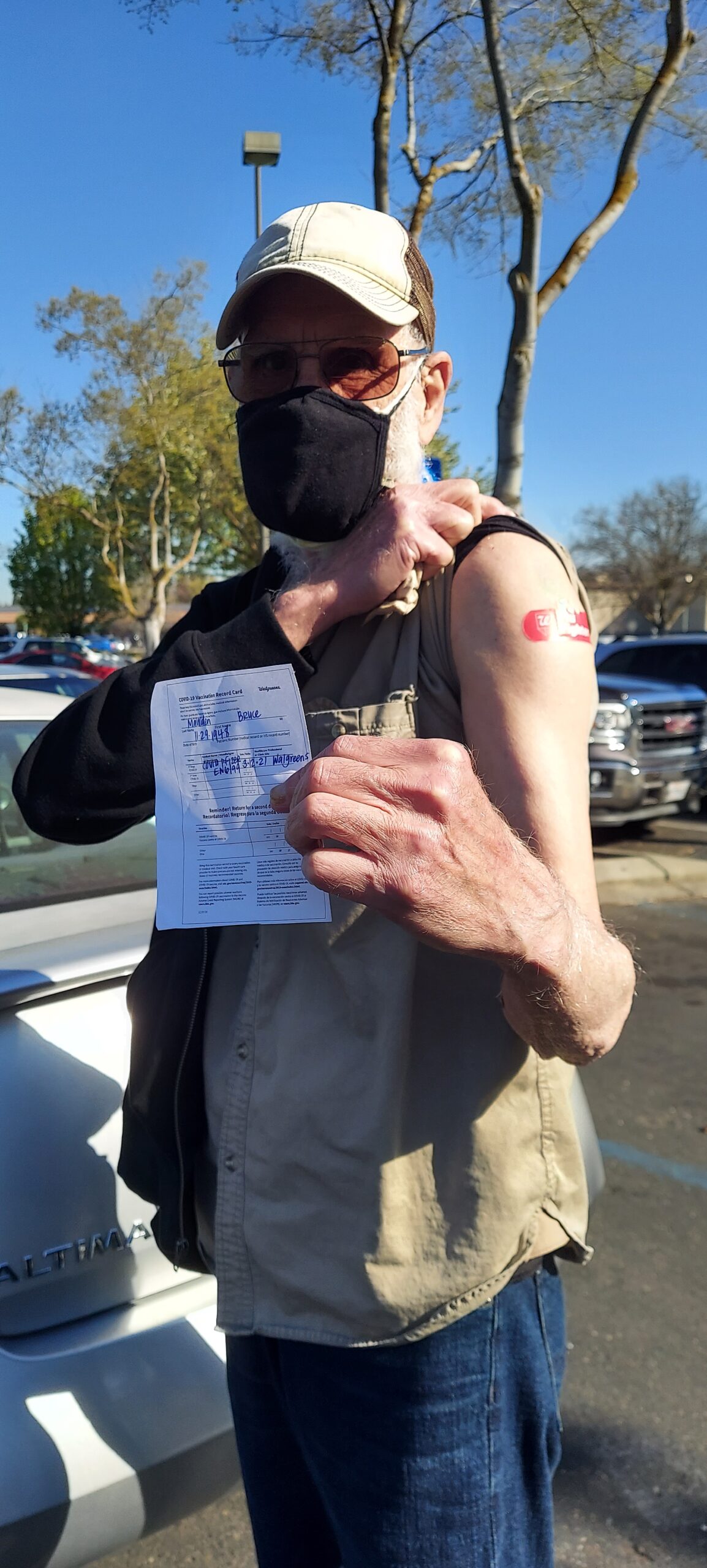 April here I come…