Surprise, surprise this morning from the House committee investigating the Jan. 6 insurrection/riot/coup — despite saying last week the hearings would be on a month-long hiatus, the group will hold one tomorrow.
Maybe some drama unfolding (Axios): 'Why it matters: Members of the panel had said they planned to postpone their remaining hearings until July. It's an abrupt change of course for a committee that has carefully orchestrated the public rollout of its findings.'
Although not much detail, the event could be a major stunner:
Wuuuuuttttt https://t.co/CqmvgLbF4O

— Molly Jong-Fast (@MollyJongFast) June 27, 2022
Particulars are sketchy — via The New York Times a few minutes ago:
The House committee investigating the Jan. 6 attack on the Capitol on Monday abruptly scheduled a hearing for Tuesday afternoon to hear what the panel called "recently obtained evidence" and take witness testimony.

The hearing is scheduled for 1 p.m., according to a news release issued by the committee, in which it provided no other details about the surprise session.
…
In recent days, the committee obtained and has been poring over hours of footage shot by a documentary filmmaker who was embedded with President Donald J. Trump, his family and members of his inner circle immediately before, during and after the riot.

But aides refused to divulge what additional evidence they planned to present on Tuesday or who would be testifying, saying that the panel was concerned for the security of its witnesses.
Maybe more information will be available later today, but for now the announcement does have some intent: "This signals urgency."
Such an urgency might be an emergency:
We'll see tomorrow, yet here we are once again…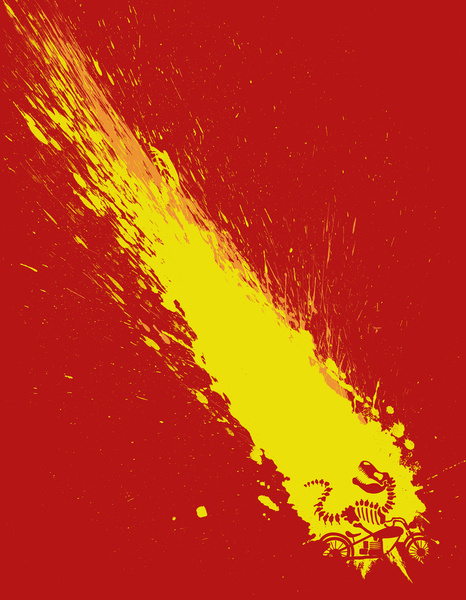 (Illustration out front: 'Meteor,' found here.)