Pleasant late-afternoon Friday here in California's Central Valley — we're on a downswing of some hot-ass days last week and maybe the holiday weekend ahead will at least be nice, weather-wise.
And less anxiety-wise, too.
One fetching story today is a kind of follow-up to my post this morning on the tale of Cassidy Hutchinson, the White House aide who heard/saw horrible history and courageously testified about it earlier this week — one of her recounts has been verified:
Accounts of Trump angrily demanding to go to the Capitol on Jan. 6 circulated in the Secret Service:

"Secret Service sources say they were told an angry confrontation did occur. And their accounts align with significant parts of Hutchinson's testimony." https://t.co/j4SipKqixp

— Kyle Griffin (@kylegriffin1) July 1, 2022
Details/background from CNN this evening:
Then-President Donald Trump angrily demanded to go to the US Capitol on January 6, 2021, and berated his protective detail when he didn't get his way, according to two Secret Service sources who say they heard about the incident from multiple agents, including the driver of the presidential SUV where it occurred.

The sources tell CNN that stories circulated about the incident — including details that are similar to how former White House aide Cassidy Hutchinson described it to the House select committee investigating January 6 — in the months immediately afterward the US Capitol attack and before she testified this week.

While the details from those who heard the accounts differ, the Secret Service sources say they were told an angry confrontation did occur.
And their accounts align with significant parts of Hutchinson's testimony, which has been attacked as hearsay by Trump and his allies who also have tried to discredit her overall testimony.

Like Hutchinson, one source, a longtime Secret Service employee, told CNN that the agents relaying the story described Trump as "demanding" and that the former President said something similar to: "I'm the f**king President of the United States, you can't tell me what to do."
The source said he originally heard that kind of language was used shortly after the incident.

"He had sort of lunged forward — it was unclear from the conversations I had that he actually made physical contact, but he might have. I don't know," the source said.
"Nobody said Trump assaulted him; they said he tried to lunge over the seat — for what reason, nobody had any idea."
The employee said he'd heard about the incident multiple times as far back as February 2021 from other agents, including some who were part of the presidential protective detail during that time period but none of whom were involved in the incident.

The source added that agents often recounted stories of Trump's fits of anger, including the former President throwing and breaking things.
"Not just plates," the source added, a reference to how Hutchinson testified this week that she saw ketchup on the wall and a porcelain plate shattered on the floor of the White House dining room after Trump had thrown his lunch at the wall upon hearing about then-Attorney General William Barr telling a media outlet there was no widespread fraud in the 2020 election.
Accordingly, the T-Rump has always been known as a nasty, asshole-douchebag, dumb-ass pile of shit. The SS knew from the beginning. Weirdly frightening having an unhinged fruitcake in the Oval Office:
"It was not just plates" pic.twitter.com/3sdwVYCB8g

— Acyn (@Acyn) July 1, 2022
We obviously dodged a bullet with the T-Rump in office — could we do it again? Really don't believe so.
As the democracy-at-stake midterms will show, we're in a close encounter with some bad shit. And worse, a big chunk of Americans think Joe Biden shouldn't tun again.
Via The Hill this afternoon:
Seven in 10 Americans say they do not want President Biden to run for a second term, according to a new poll that comes as Biden's approval numbers remain low and his party braces for losses this November.

A Harvard CAPS–Harris Poll survey shared exclusively with The Hill found that 71 percent of respondents polled do not think Biden should run for a second term, compared to 29 percent who say he should run.
It's politics, but still. The message it carries creates a bad taste-in-the-mouth of how much behind the Democrats are to the loudmouth, shitheads Republicans. Biden hasn't done bad, he just not a screamer. And right not we need a screamer.
Once again, here we are…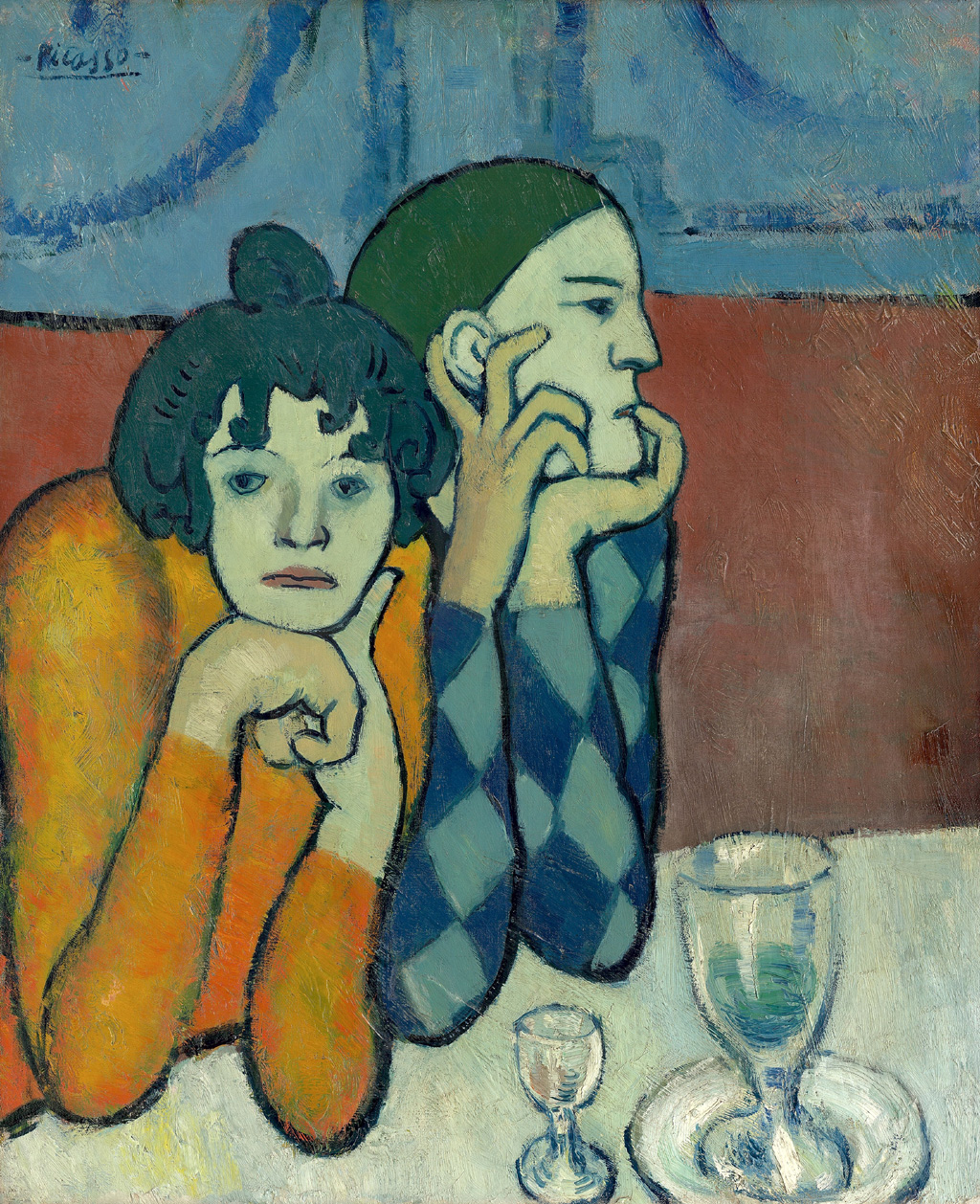 (Illustration out front: Pablo Picasso's 'Les Deux Saltimbanques: l'Arlequin et Sa Compagne,' found here.)