Autumn cool this near-midday Thursday here in California's Central Valley — despite being three hours behind, I'm watching most-likely the last public hearing of the House Jan/ 6 committee, and supposedly it's going to be a barnburner of an event.
Hottest item so far, apparently the T-Rump could be nailed in testimony — via The Washington Post live blog a few minutes ago:
The House committee investigating the attack on the U.S. Capitol on Jan. 6, 2021, is planning to vote during Thursday's meeting to subpoena former president Donald Trump, according to three individuals with knowledge of the vote. The individuals did not say whether they are seeking the former president's direct testimony or more documents beyond those the committee has already received.

Early in the hearing, Chairman Bennie G. Thompson (D-Miss.) said the panel could vote on "further investigative action" but did not specify what this would be.
Onward live:
As we move through the hearing, Marcy Wheeler has a high-information Twitter feed — like this:
Luria looks exhausted.

I mean, I am too. Pictures if you want them! pic.twitter.com/8TUV8iUDHr

— emptywheel (@emptywheel) October 13, 2022
Further updates per The New York Times live blog: '(Rep. Adam) Schiff seems to be accusing witnesses of perjury: "The Secret Service and other agencies knew of the prospect of violence well in advance of the president's speech at the Ellipse. Despite this, certain White House and Secret Service witnesses previously testified that they had received no intelligence about violence that could potentially threaten any of the protectees on Jan. 6, including the vice president. Evidence strongly suggests that this testimony is not credible."'
President Donald Trump planned to declare victory on Election Day 2020 regardless of the outcome of the election, according to new evidence presented by Jan. 6 committee member Rep. Zoe Lofgren, D-Calif.

Lofgren showed testimony from former Trump campaign manager Brad Pascale. He Parscale said he thought that as early as July 2020, Trump planned to declare victory even if he lost.

The committee also showed a draft statement prepared for Trump to read on Election Night by Judicial Watch president Tom Fitton, an informal adviser to the president. The statement, dated Oct. 31, declared victory and urged a halt to any more vote counting.

Vice President Mike Pence's aides also knew that Trump was planning to declare victory on Election Night. They took steps ahead of the election to keep Pence far away from the claims.

Pence chief of staff Marc Short was "trying to figure out a way of avoiding the Vice President being thrust into a position of needing opine on" Trump's declaration, according to Pence counsel Greg Jacobs.
Plus a Twitter feed from one of the top observers/journalists on the scene — Aaron Rupar about half-an-hour ago:
The January 6 committee put together a video demonstrating how Trump administration officials debunked Trump's election lies directly to him, but then Trump gave speeches making those debunked claims anyway pic.twitter.com/xHgF5Aq7hu

— Aaron Rupar (@atrupar) October 13, 2022
Another portion via The Daily Beast, also just minutes ago:
Donald Trump long plotted to assert he won the 2020 presidential election even if he clearly lost—an impending disaster for the nation's democracy that was known by his campaign staff and some White House aides, the Jan. 6 Committee revealed on Thursday.

"We had an election today—and I won," read a draft Trump victory speech that was emailed by staffers a week before the November election, one that claimed some imaginary "Election Day deadline" in an attempt to prevent counting mail-in ballots that might lean left.

"The ballots counted by the Election Day deadline show the American people have bestowed on me the great honor of reelection to president of the United States," read the draft letter, which was among the Trump administration records the committee obtained from the National Archives.

When his loss seemed undeniable, Trump privately acknowledged his defeat to staff—and took an unprecedented step to immediately pull out all U.S troops from Afghanistan and Somalia. The committee played videos of White House aides attesting to Trump's private conversations and revealed the existence of a presidential memo ordering a chaotic and speedy troop withdrawal.

"I hereby direct you to withdraw all U.S. military forces from the Federal Republic of Somalia no later than 31 December 2020; and from the Isalmic Republic of Afghanistan no later than 15 January 2021," read a memo that was authored by White House personnel director John McEntee and signed by Trump.

Kash Patel, a MAGA loyalist lawyer who had worked his way into the intelligence agencies and the military, delivered it to General Mark A. Milley, recalled the chairman of the joint chiefs of staff. Milley testified before the committee in a previously taped deposition that he was horrified by the strategy.

"It is odd. It is non-standard. It is potentially dangerous. I thought it was militarily not feasible… or wise," Milley said.
And pause…
The committee has taken the first break. Although this seems new information, but it's just detailed background on what we already know — the asshole T-Rump was intent on performing a coup on Jan. 6 and was only bamboozled by being stopped by Secret Service from going to the Capitol — if he'd gone we'd most-like have been f*cked in the dark.
Maybe a new post this afternoon.
Meanwhile, here we are once again…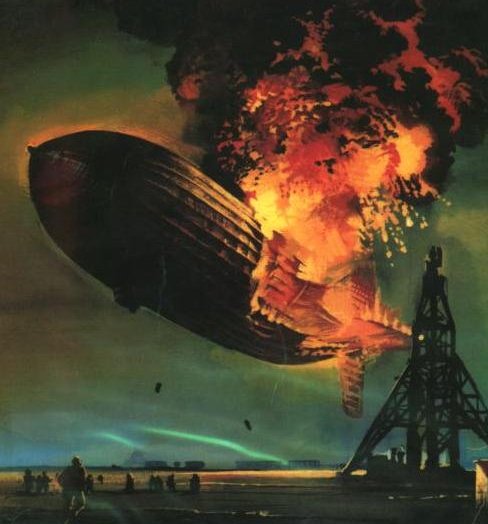 (Illustration out front found here.)