Today week will mark one of the biggest events in recent memory — the usual, 'normal' midterm election that's anything but 'normal.' In fact, it's a major abnormal.
Along with all kinds of life particulars on the line — abortion, Social Security, Medicare, and election integrity, to name just a way-few — but democracy itself could be coming to an end, at least as personified by the 250-year American experiment in governance. If Republicans take any branch of Congress, elect election-denying assholes currently running nationwide, the US could be in a death throes of freedom.
One reminder of this history is the young:
I remember this, and it's awesome, and every young voter needs to watch it *again* https://t.co/u0bFrxPv1N

— Tom Nichols (@RadioFreeTom) November 1, 2022
A good look at young, first-time voters is at BuzzFeed News this morning — go read the whole piece really eye-opening, but it could be just a certain, 'small' slice of the youngster electorate.
A snip:
Teens who are now old enough to vote for the first time on Nov. 8 were just 12 years old when Donald Trump was elected in 2016. Since then, they've seen massive protests over police brutality, the overturning of Roe v. Wade, Republicans targeting trans youth, and an insurrection at the Capitol. Now 18 and registered to vote, they see abortion access, LGBTQ rights, and immigration as not just issues on which to make their voices heard, but as matters their lives depend on.

Peyton Jackson, a high school senior in Illinois who turned 18 last month, has been closely watching the state's race for governor. Republican nominee Darren Bailey is behind Democratic Gov. J.B. Pritzker — but not nearly as much as she'd like. Jackson said Bailey has "abhorrent" views, like his anti-abortion stance.

She'll be voting for the Democrat, and seeing how tenuous her rights can be in a swing state has influenced her plans to apply only to colleges in Democratic-leaning states.

"I wouldn't necessarily feel very comfortable or safe in a state where certain decisions or certain ideologies are being upheld that I don't feel comfortable with, and a lot of these close states, it really is going to come down to how some of these elections go," she said.
And of the young vote:
In 2016 young voters (ages 18 to 29) made up a little less than 30 percent of the electorate, but they voted at lagging rates. After the 2016 election voting among this age group began to skyrocket. In the 2018 midterms, turnout increased from 20 percent in 2014 midterms to 36 percent.
In 2020, a presidential year, young voter participation increased from 39 percent in 2016 to 50 percent. This voting power will only continue to grow as their numbers increase. Since the 2020 elections alone over 8 million young people, ages 18 to 19, have become eligible to vote and another 9 million will join this group of voters by 2024.
We can only hope. And from Harvard last week: 'A national poll released today by the Institute of Politics at Harvard Kennedy School indicates that 40 percent of 18-to-29-year-olds state that they will "definitely" vote in the November 8 midterm elections, on track to match or potentially exceed the record-breaking 2018 youth turnout in a midterm election. Young voters prefer Democratic control of Congress 57 percent to 31 percent (up five points for Democrats since spring), but 12 percent remain undecided.'
Snap video:
Young minds on the polls or not, here we are once again…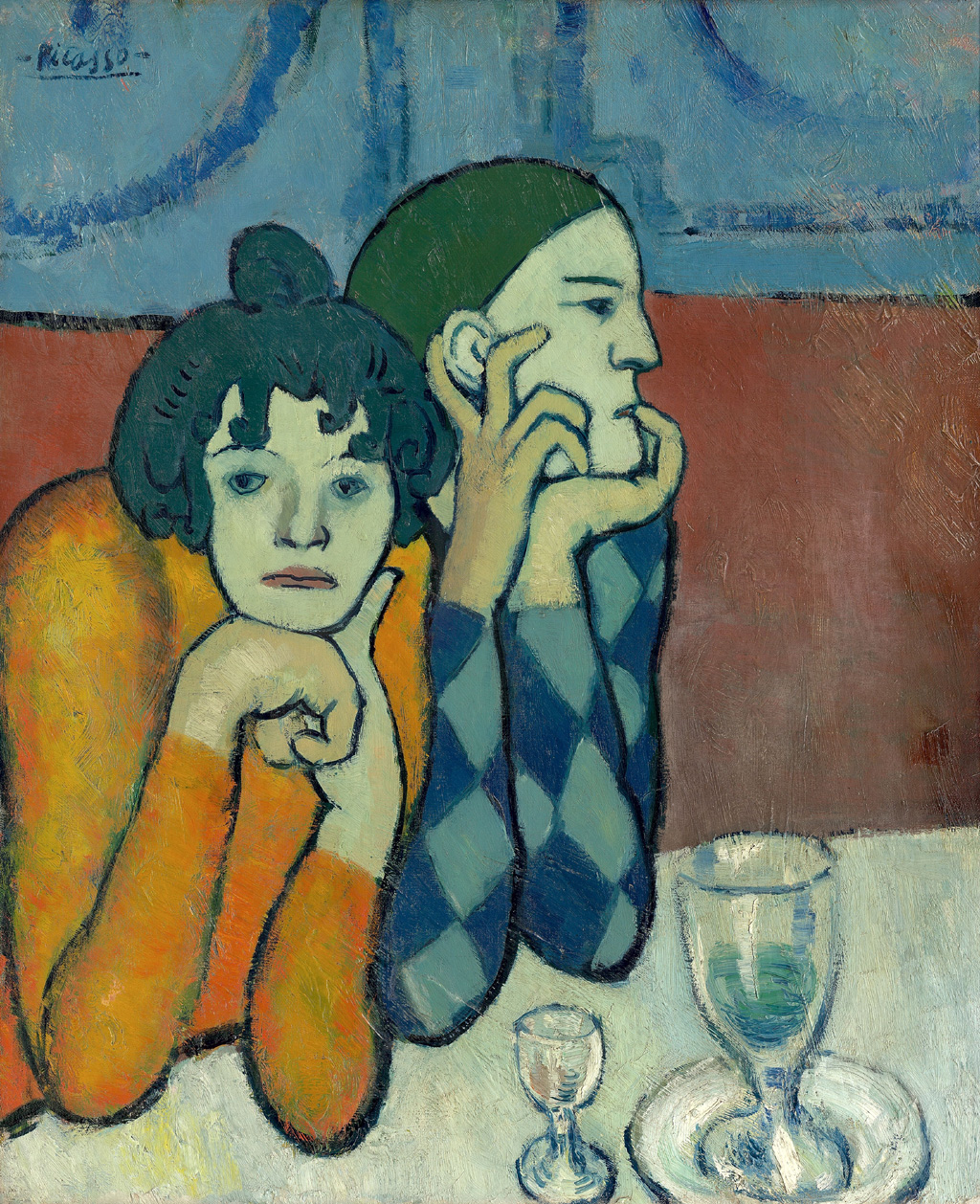 (Illustration out front: Pablo Picasso's 'Les Deux Saltimbanques: l'Arlequin et Sa Compagne,' found here.)