Passing the week towards the Memorial Day holiday and further upwards into Republican bullshit.
They love to see others fail — more power to the party:
Um what?

Ronna McDaniel Says Possible U.S. Default 'Bodes Very Well for the Republican Field' in 2024https://t.co/6Y0ymbRIV8

— Ammar Moussa (@ammarmufasa) May 25, 2023
True realistic American reality, pushed by the MAGA-Republican whiners:
White guys make up less than 30 percent of the population, but they controlled the entire country for two centuries and excluded Black people, women, and people of color.

But the moment a white guy appoints some non-white guys to government jobs, this white guy gets upset. https://t.co/1043S0IZlJ

— Keith Boykin (@keithboykin) May 25, 2023
And the actual actuality of governing:
When comparing this speech to the drivel that comes out of Speaker McCarthy's mouth, the contrast is stark https://t.co/hbXfhIa2gr

— The Lincoln Project (@ProjectLincoln) May 25, 2023
And a pop to the future continuing today:
Another glitch? pic.twitter.com/JdjZI0ZoWQ

— Acyn (@Acyn) May 26, 2023
Crazy to say at the way minimum.
And to close out this quick, tweet-notable note this evening, the wondrous, always inspiriting Tina Turner:
Give me a lifetime of promises and a world of dreams
Speak a language of love like you know what it means
MMm, and it can't be wrong
Take my heart and make it strong, baby
Stated realities, or not, yet once again here we are…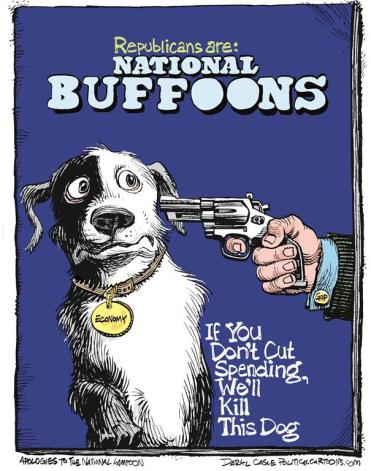 (Illustration out front by Daryl Cagle and found here).