Another day in the life, and it sucks. Mainly because we have a psychotic monster in charge of our country. And apparently likely to get worse, both with COVID-19, and with the monster.
Adm. Brett Giroir, assistant secretary of health who leads the government's COVID testing efforts, said yesterday we be nearly fucked:
"Right now, we are in an absolutely dangerous situation that we have to take with the utmost seriousness…This is not crying wolf. This is the worst rate of rise in cases that we've seen in the pandemic in the United States and right now there's no sign of flattening."
…
"We all have to be incredibly concerned. We all have to be diligent…We have to make clear choices, to wear our masks, to physically distance, and try to make a better choice every single day about where you're going to gather, how you're going to gather, and how you're going to protect the vulnerable."
Yeah right…(h/t Daily Kos):
The Influenza Pandemic in Australia, 1918-19 pic.twitter.com/CIgHexTS9j

— Diane Doniol-Valcroze (@ddoniolvalcroze) November 19, 2020
In the midst of a runaway pandemic, the T-Rump is a whinning, ugly-ass monster: 'Trump aides told The New York Times that the president's "mood is often bleak," and a White House official told CNN before the new Thanksgiving plan was announced: "It feels like bunker mentality."'
Beyond anything normal, death is banging on the door (h/t Guardian live):
Just off a conference call with Trump Administration vaccine distribution team. They confirmed that they have not briefed anyone on President-elect Biden's team and have no plans to do so.

This is potentially catastrophic.

— Chris Murphy (@ChrisMurphyCT) November 19, 2020
The US has now topped 250,000 in COVID-19 deaths with 11 million-plus cases reported, and with the holidays approaching, the body bags will multiply correspondingly without any relief in sight (CNN this morning): 'Nationwide, the 7-day average of new cases is at its highest ever: 161,165 cases a day. That's up 27-percent compared to last week.'
Our situation in a nutshell from former Republican Ohio Gov. John Kasich, who hit the T-Rump on the nail-head — via TPM last night:
"And whenever you have a cult of personality, sometimes the damage is not able to be calculated," Kasich said.

After rebuking Trump for his repeated downplaying of the COVID-19 pandemic, Kasich then blasted the sitting president who refuses to concede for delaying Biden's formal transition process.

"But now the inability or the unwillingness of his orders to share this information with Biden so they can think about distribution, they can think about stockpiles, they can think about all the things that must surround the distribution of a vaccine — thank God it's just around the corner is what we understand — but this cult of personality has taken over people in his own administration and unfortunately it's taken over a lot of members of the Republican party," Kasich said.
…
"It's sort of like if you get a little baby alligator in your house and you just don't pay attention to it, it gets bigger and bigger and the next thing you know you're out of the house and the alligator's running it," Kasich said.
"That's what it seems like as to what's going on now because the Republicans have been afraid of him, continue to be afraid of him for a variety of reasons."
…
The former Ohio governor quickly pivoted back to torching Trump for standing in the way of Biden's formal transition process by calling the sitting president's stonewalling "disgraceful" and that his "blood is boiling" from it.

"If I was there, I'd be shouting for the rooftops. And I don't know why we're not hearing it," Kasich said.
"This is — you know, every one of these people are going to have to look in the mirror someday, and maybe their kids are going to say, 'what did you do in the middle of this when you had that man running the country?'"
Indeed — way-worse than 'what did you do in the war daddy?' Maybe, coward, or chickenshit, or maybe, mass murderer…
I usually have this clip for climate-change news, but unfortunately also works in this context:
"Why ain't they turning?"
Yes, why…?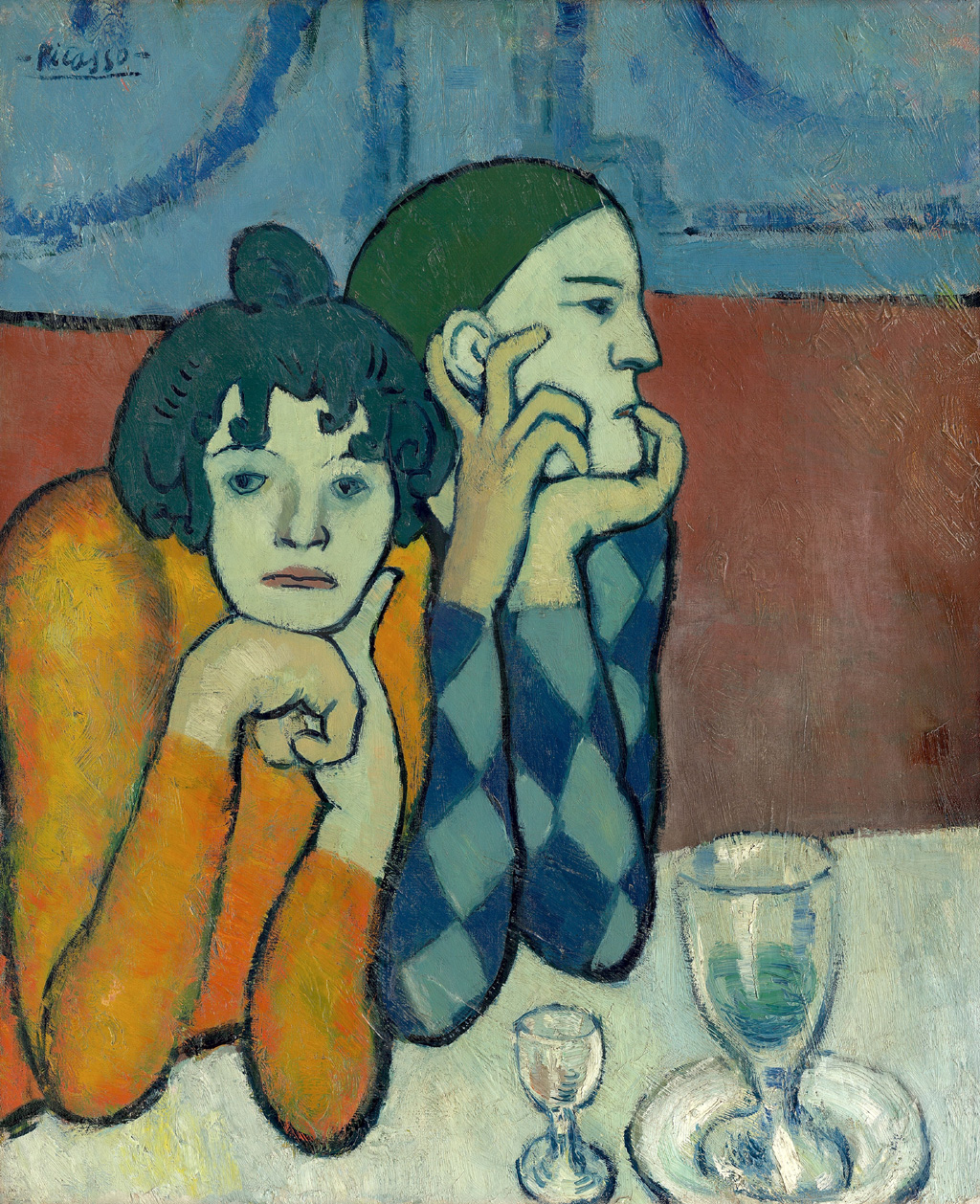 (Illustration: Pablo Picasso's 'Les Deux Saltimbanques: l'Arlequin et Sa Compagne,' found here).