Bright with a brisk wind this late-afternoon Friday here in California's Central Valley — supposedly the first day on a run of a-many sunshine-filled days ahead along with increasing temperatures as summer looms like a swollen and dry lymph node.
Non-relative humor and insanity work best sometimes when it just gets too crazy to be real.
And, too, today is the 52nd Earth Day — I had just turned 21 on April 22, 1970, about midways in a four-year USAF tour (I was an air traffic controller, VFR tower) on that first incarnation and I do remember it being a big deal. Reportedly, 20 million Americans took part in events and it made decent-sized news, though, the media was absolutely nothing like it is now, and the reflection came only from the nightly newscasts off only three TV networks.
Probably the biggest impact for me off that first Earth Day — I became intrigued by the word, 'ecology,' and all that it implied, which, though, sparse was fascinating.
Sad and ugly, however, is where we are today more than half-a-century later, and pretty well fucked. Despite all the 'ecology,' you can muster, climate change has whipped our ass.
Meanwhile, today was also a day of blinding testimony to the absolute shittiness of the Republican brand — from lying to crying and untiring hypocrisy, GQPers rolled in shit.
Joe Biden simplified it during Earth Day ceremonies in Washington State::
President Biden: "This ain't you father's Republican Party. Not a joke, all you gotta do is look what's being played this morning about the tape that was released. Anyway, but all kidding aside, this is a MAGA party now…These guys are a different breed of cat." pic.twitter.com/tXXoZajWzs

— CSPAN (@cspan) April 22, 2022
And Joe added this spineless note: 'Republicans who "know better are afraid to act because they know they will be primaried," Biden said, referring to primaries, or party nominating contests.'
Biden was referencing the smack of the Kevin McCarthy bullshit — lying in the face of his own voice. Sound to the ears still makes one shudder in fright if you're a liar-liar-pants-on-fire asshole:
Leaving aside the fact that these reporters sat on this for as long as they did, the way they have exposed McCarthy's dishonesty by first writing the story about his comments, then waiting for him to deny it before they drop the actual recordings is *chef's kiss* https://t.co/7f6xLcSx53

— Robert Maguire (@RobertMaguire_) April 22, 2022
First, this from The New York Times this morning:
Mr. McCarthy's assertion would be the clearest indication that Mr. Trump may have admitted some measure of culpability for the deadly mob. The revelation comes as congressional investigators scour for evidence of Mr. Trump's involvement in his supporters' failed attempt to block the official certification of his loss in the 2020 election.

"Let me be very clear to all of you, and I have been very clear to the president: he bears responsibilities for his words and actions," Mr. McCarthy told House Republicans on a Jan. 11 conference call "No if, ands or buts."

"I asked him personally today, does he hold responsibility for what happened?" Mr. McCarthy said.
"Does he feel bad about what happened? He told me he does have some responsibility for what happened and he'd need to acknowledge that."
Then Kevin lied about saying that (New York Magazine): 'McCarthy flatly denied the Times report, calling it "totally false and wrong" and the work of "corporate media" with a "liberal agenda." Trouble is, the Times' Alexander Burns and Jonathan Martin have (and have now released) an audio recording of McCarthy's comments. Worse yet, he was saying it to Liz Cheney, the then–House Republican caucus leader subsequently hounded out of leadership and scheduled for a primary purge for the RINO heresy of voting for Trump's impeachment'
Hot-licks liar.
Meanwhile also today, Marjorie Taylor Greene lied, and unhinged herself a few times while under oath in a court case to throw her off the ballot this November for backing an insurrection.
She lied about lying:
— z3dster (@z3dster) April 22, 2022
Nutshell via The Washington Post this afternoon:
"I don't recall," Greene (R-Ga.) said in response to questioning by an attorney representing the plaintiffs in the case.

"So you're not denying you did it?" asked the attorney, Andrew G. Celli Jr. "You just don't remember?"

"I don't remember," Greene replied.

The exchange marked one of dozens of times during Friday's hearing that Greene said she could not recall her tweets or statements related to the attack. Greene's appearance in an Atlanta courtroom represented one of the first times a member of Congress has been questioned under oath about the Capitol attack.
These people can't take their words thrown back at them — they whimp-up and play the victim.
Or a fraudster being a fraud:
Seems like two more than he should be registered in https://t.co/yXS7Jvhug6

— Molly Jong-Fast (@MollyJongFast) April 22, 2022
Piece-of-shit fraudster Meadows blows hard — also from The Washington Post this morning:
Now it turns out that until last week, Meadows was simultaneously registered to vote in three different states — North Carolina, Virginia and South Carolina — according to state records obtained by The Fact Checker.

The overlap lasted about three weeks, and it might have continued if revelations about Meadows's voting record had not attracted scrutiny in North Carolina. Meadows is still registered in Virginia and South Carolina.

This is the latest in a series of revelations about election-related behavior by Meadows that appear to contradict his and his party's rhetoric on election integrity.

Meadows, in fact, was the keynote speaker at a CPI Election Integrity Summit in Atlanta on Feb. 19.
"What you're doing is investing in the future of our country and making sure only legal votes count," Meadows told attendees. He said he had just gotten off the phone with Trump, who he said had told him: "We cannot give up on election integrity."
Terrible. How could anyone vote for these assholes?
Earth Day or not, yet here we are once again…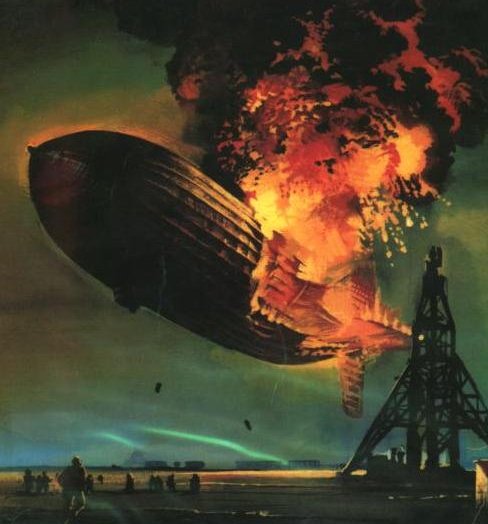 (Illustration out front found here)