A chilly wind with a setting sun this early evening Friday here in California's Central Valley — another nice day in the books.
And this being Friday, and without fanfare, a look at a tip of the Friday news dumps — some interesting shit, and some keeping-on, keeping on.
Another high-altitude object — balloon or not — hit the top of the dump:
An F-22 out of Joint Base Elmendorf-Richardson shot down the latest high-altitude object discovered off the coast of Alaska, @PentagonPresSec says. An AIM-9X Sidewinder missile was used.

— Dan Lamothe (@DanLamothe) February 10, 2023
Basics via The Washington Post:
A U.S. fighter jet shot down a "high-altitude object" in Alaskan airspace Friday, officials said, marking the second such action by the Pentagon in a week after a cross-country flight by a suspected Chinese surveillance airship prompted questions about whether the Biden administration had done enough to safeguard America's skies.

The latest object, which officials have not conclusively identified, was roughly the size of a car, and much smaller than the Chinese airship downed on Saturday, said Brig. Gen. Patrick Ryder, a Pentagon spokesman. U.S. military officials do not yet know the object's origin, its capabilities or what the craft was doing, he added. It was first detected by radar on Thursday.
Reportedly, DOD people still don't know what the shit the 'object' was all about, mission, destination, whatever. In time, we'll know more, most likely.
Further today, another classified document episode with the T-Rump:
New @CNN on Trump classified documents discovery is a BIG deal.

Potentially means *dissemination* of the classified docs to third parties (not just retention).

It's multiple classified docs.

Trump aide, at PAC, on unsecure laptop.@kaitlancollins https://t.co/lRfElS87KJ

— Ryan Goodman (@rgoodlaw) February 10, 2023
Details per CNN:
Former President Donald Trump's legal team turned over more documents with classified markings and a laptop belonging to an aide to federal prosecutors in recent months, multiple sources familiar with the investigation told CNN.

The Trump attorneys also handed over an empty folder marked "Classified Evening Briefing," sources said.

The previously undisclosed handovers – from December and January – suggest the protracted effort by the Justice Department to repossess records from Trump's presidency may not be done.

The Trump attorneys discovered the documents with classified markings in December, while searching through boxes at the former president's Mar-a-Lago residence. The lawyers subsequently handed them over to the Justice Department.

A Trump aide had previously copied those same documents onto a thumb drive and laptop, not realizing they were classified. The laptop, which belonged to an aide, who works for Save America PAC, and the thumb drive were also given to investigators in January.
An aside in the same vein — Mike Pence part two (NBC News): The FBI discovered an additional classified document at former Vice President Mike Pence's Indiana home Friday during a voluntary five-hour search of the house, a Pence adviser said in a statement.
And speaking of Republican liars lying about personal history, today once again:
After George Santos-like allegations were leveled at her in a WaPo story today, Rep. Anna Paulina Luna says the reporters didn't use credible sources, and failed to include things that people said in support of her. pic.twitter.com/DNjb6k3v0Z

— Ron Filipkowski ?? (@RonFilipkowski) February 10, 2023
Nutshell background from The Washington Post story this morning:
Twelve years before she was elected as the first Mexican American woman to represent Florida in Congress, Anna Paulina Luna was serving at Whiteman Air Force Base in Warrensburg, Mo., where friends said she described herself as alternately Middle Eastern, Jewish or Eastern European. Known then by her given last name of Mayerhofer, Luna sported designer clothing and expressed support for then-President Barack Obama.

By the time she ran for Congress as a Republican, she had changed her last name to Luna in what she said was an homage to her mother's family. A staunch advocate for gun rights, she cited on the campaign trail a harrowing childhood that left her "battle hardened." She said she and her mother had little extended family as she grew up in "low-income" neighborhoods in Southern California with a father in and out of incarceration. She said she experienced a traumatizing "home invasion" when she was serving in the Air Force in Missouri.
All apparently bullshit: "She would really change who she was based on what fit the situation best at the time," said the roommate, Brittany Brooks, who lived with Luna for six months and was a close friend during her military service.
And Luna's better (CNN):
Freshman Rep. George Santos of New York, who has been caught lying extensively about major parts of his life story, may have just been caught in another lie – this time by a United States senator.

The embattled House Republican, describing his tense encounter with GOP Sen. Mitt Romney ahead of Tuesday's State of the Union address, claimed he received some positive words of encouragement from Sen. Kyrsten Sinema, the Arizona independent.

"Kyrsten Sinema as she was walking by, the senator from Arizona, she said something to the effect of 'hang in there buddy' or something like that," Santos told Newsmax.

"I said 'Thank you, madam senator,'" Santos said during the interview. "She was very polite, very kind-hearted as I've learned to see her. She's a good person, unlike Mr. Romney."

Sinema's office made clear on Friday there is no truth to that claim.

"This is a lie," Sinema spokeswoman Hannah Hurley told CNN.
Some news in a nasty-hot dump:
Weekend or not, once again here we are…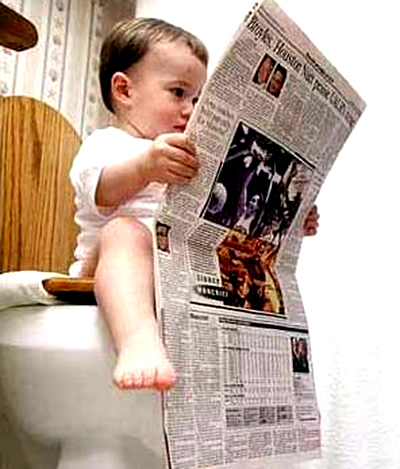 (Illustration out front found here.)