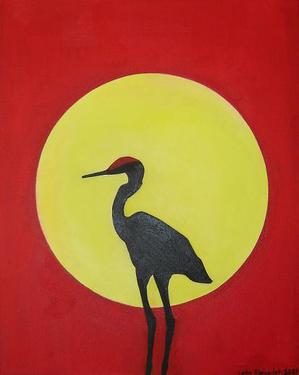 Bright with extreme-sunshine this early Friday along California's north coast. Some high, wispy clouds, but otherwise clear-as-a-blue-bottom-bell.
We're in what we'd all consider as a 'heat wave,' temperatures this week have progressively gotten warmer, mid-to-high 60s today, maybe up into the mid-70s by Sunday. Supposedly then, another week of similar weather, not quite as warm, though.
And write of packing heat — via USAToday this morning: 'A record 2,212 firearms — most of them loaded — were discovered in travelers' carry-on bags at U.S. airports last year, according to 2014 statistics released today by the Department of Homeland Security.'
And that barrels-down to six guns found a day.
(Illustration found here).
A country armed to the absolute, pistol-packing teeth — last week from the New York Post:
More illegal guns are being carried by passengers at local airports than the TSA would have you believe.
The Transportation Security Administration low-balled the number of guns seized from passengers traveling through JFK, La?Guardia and Newark airports last year, all while suggesting that these hubs had become nearly "gun-free," according to an analysis of Port Authority Police Department statistics and law-enforcement officials.
…
The number of confiscated illegal guns had fallen so dramatically that the three airports are now among the most "gun-free" in the country, thanks largely to tough New York and New Jersey laws, according to the TSA.
But PAPD statistics reviewed by The Post appear to contradict the TSA's figures and its mostly "gun-free'' assertion.
Of course, the TSA 'disputed the accuracy" of the Port Authority records.
Go figure…and if this happens frequently nationwide?