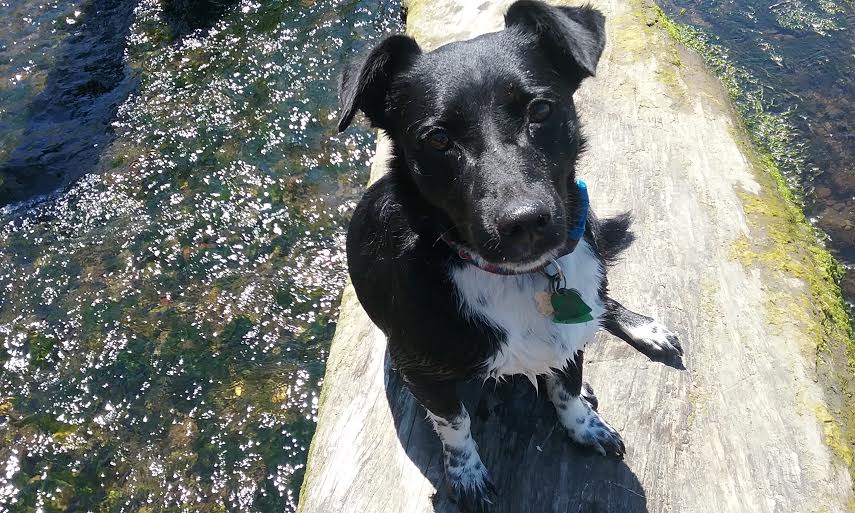 A dog's life.
The Corgi pictured at right is my daughter's, Kuru, after a romp on the beach here in Mckinleyville — I wrote the backstory on Kuru last November. Read it here if you'd like, a dog's tale.
Point of interest for this particular post is tomorrow's biannual Nor Cal Corgi Con 2016 Summer Event in San Francisco. Supposedly hundreds of Corgis will be on hand for dog-centric raffles, costume contests, and races. Last fall, reportedly the event attracted about 650 Corgi pups.
Via SFGate this afternoon:
No Corgi needed to attend, according to the organizers — just an appreciation for them.
"We wanted to get everyone together so we could meet each other and let the dogs get frappy and derpy (Corgi lingo for having fun)," says Cynthia Lee, one of the event co-founders.
"The event is mostly attended by corgi owners, but many people come who are just Corgi lovers or want to be Corgi owners and seeking advice and guidance."
For more information, visit the official Corgi Con website.
The event looks like fun, but alas we're not going — like SF!
Kuru, beyond her name, literally means a very rare disease caused by contaminated human brain tissue, is a wondrous example of the Corgi breed — intelligent, and considered 'bold, but kindly' in outlook.
My daughter Melissa took the picture with her 'Smart' phone…