Another day of pestilence of the health-related kind, fueled by America's insane predicament in the throes of a complete lunatic who is making our virus-infested Twilight Zone episode even more deadlier.
The T-Rump is a danger to the planet, get him the fuck out of there.
Hurdle we face, however, is reflected buried at the end of this story at The Hill this afternoon on Bill Gates, coronavirus and the need for a coordinated effort against it — includes a wishful, ridiculous thought:
Gates has remained extremely vocal during the crisis.
After President Trump vowed to freeze funding to the World Health Organization (WHO) over its response to the outbreak, he tweeted that the move was "as dangerous as it sounds."

He reiterated those comments while speaking with The Financial Times, saying that WHO is a "very important" body that "should actually get extra support to perform their role."

"I think [Trump] will do deep analysis and decide that they probably should get more money, not less money," Gates said.
Whoa! What? The T-Rump has absolutely no clue to the phrase, 'deep analysis,' maybe he might understand the word, 'deep,' but wouldn't even come close with 'analysis' (figured something to do with the anus), and one must always remember all his decisions are flavored by cruelty. WHO is in the same boat as the USPS. Gates needs to understand we're dealing one fucked-up motherfucker, and whatever he's fuck-up on is getting worse, and maybe we could be running out of time, too.
In the last couple of days, the T-Rump has lost his shit even more than normal — the crack came maybe Thursday with the bleach ingestion thingie — on Friday he was at the podium just a few minutes, then strode asshole-like out of the press area without taking questions from reporters. Yesterday and today no briefings. Nothing for the first time in weeks. He's in a snit.
If his mental state is like his tweets, the T-Rump has really up-charged his game with the same tools he's used for decades: Lie and lie, then lie about lying, and perform as an arrogant moron by snipe-blaming everybody (Mediaite):
The people that know me and know the history of our Country say that I am the hardest working President in history. I don't know about that, but I am a hard worker and have probably gotten more done in the first 3 1/2 years than any President in history. The Fake News hates it!

— Donald J. Trump (@realDonaldTrump) April 26, 2020
Major twitter meltdowns today, too, was the frantic hallucinations over the 'Noble' Prize: When will the Noble Committee Act?' An obvious one nasty idiot.
Check over at Digby for a good run-down of the "Fake News" calamity, even more 'Noble.'
And a hard-worker? The T-Rump is way-by-far the laziest, not-worth-a-shit president in US history, which is easy because he's that way as a person. The T-Rump is a pandemic of chaos, anything/everybody he sneezes on, touches, or even brays toward from a podium, goes to shit in a wire basket. Sowing havoc without a care whatsoever in the whole world.
The T-Rump might be the least emphatic person on earth.
And according to his used-to-be daily briefings, he proved it — from The Washington Post this afternoon:
Trump has spoken for more than 28 hours in the 35 briefings held since March 16, eating up 60 percent of the time that officials spoke, according to a Washington Post analysis of annotated transcripts from Factba.se, a data analytics company.

Over the past three weeks, the tally comes to more than 13 hours of Trump — including two hours spent on attacks and 45 minutes praising himself and his administration, but just 4½ minutes expressing condolences for coronavirus victims.
He spent twice as much time promoting an unproven antimalarial drug that was the object of a Food and Drug Administration warning Friday.
Trump also said something false or misleading in nearly a quarter of his prepared comments or answers to questions, the analysis shows.
…
The Post analysis of Trump's daily coronavirus briefings over the past three weeks — from Monday, April 6, to Friday, April 24 — reveals a president using the White House lectern to vent and rage; to dispense dubious and even dangerous medical advice; and to lavish praise upon himself and his government.

Trump has attacked someone in 113 out of 346 questions he has answered — or a third of his responses.
He has offered false or misleading information in nearly 25 percent of his remarks.
And he has played videos praising himself and his administration's efforts three times, including one that was widely derided as campaign propaganda produced by White House aides at taxpayer expense.

The president repeatedly returns to the same topics, frequently treating questions as cues for familiar talking points.
…
Expressions of empathy from Trump are rare.
The president has mentioned coronavirus victims in just eight briefings in three weeks, mostly in prepared remarks.
In the first week of April, when the nation's focus was largely on the hard-hit New York region, Trump began several briefings by expressing his condolences for the victims there.

"We continue to send our prayers to the people of New York and New Jersey and to our whole country," Trump said on April 6, offering similar sentiments the following day: "We grieve alongside every family who has lost a precious loved one."

On April 19 — as the death toll in the United States climbed past 40,000 and more than 22 million Americans were unemployed — a CNN reporter sparked Trump's ire when he noted the grim milestones and asked, "Is this really the time for self-congratulations?"

"What I'm doing is, I'm standing up for the men and women that have done such an incredible job," Trump responded.
He added that he was "also sticking up for doctors and nurses and military doctors and nurses" before eventually angrily dismissing the question as "fake news."
He's a monster, but a weird, rubber-like creature that bounces all over the place.
Interesting story in the current pestilence-sort of way, an analysis at Financial Times today:
The death toll from coronavirus may be almost 60 per cent higher than reported in official counts, according to an FT analysis of overall fatalities during the pandemic in 14 countries.

Mortality statistics show 122,000 deaths in excess of normal levels across these locations, considerably higher than the 77,000 official Covid-19 deaths reported for the same places and time periods.
There's details and maps, but no info on the US and our death rates.
And here we are…
Hence, the art out front and below — ironically sarcastic, maybe: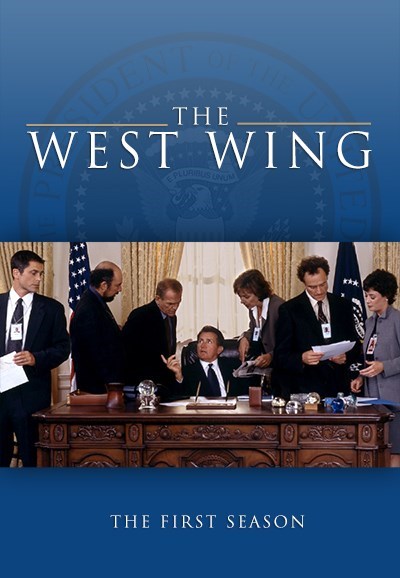 (Illustration found here).