Keeping in time with the age — Leroy and I toured Merced's Rascal Bike Path this morning. Dog-walk turned-out to be the nicest we've had in a while — early enough to miss the heat and return without panting like a couple of dogs. And a decent-sized outing, too, more than an hour.
Even with the walking-arriving-home comfort, another hour at least earlier getting-out-of-bed, downing coffee surfing the iPad, and onto the Rascal is required to handle the coming heat and have a time like today. In a month/less, the temperatures will climb, the Valley will become way-hot and air-heavy — near-dawn/thereabouts then a good-walk start point. Just follow a dog's schedule.
Leroy…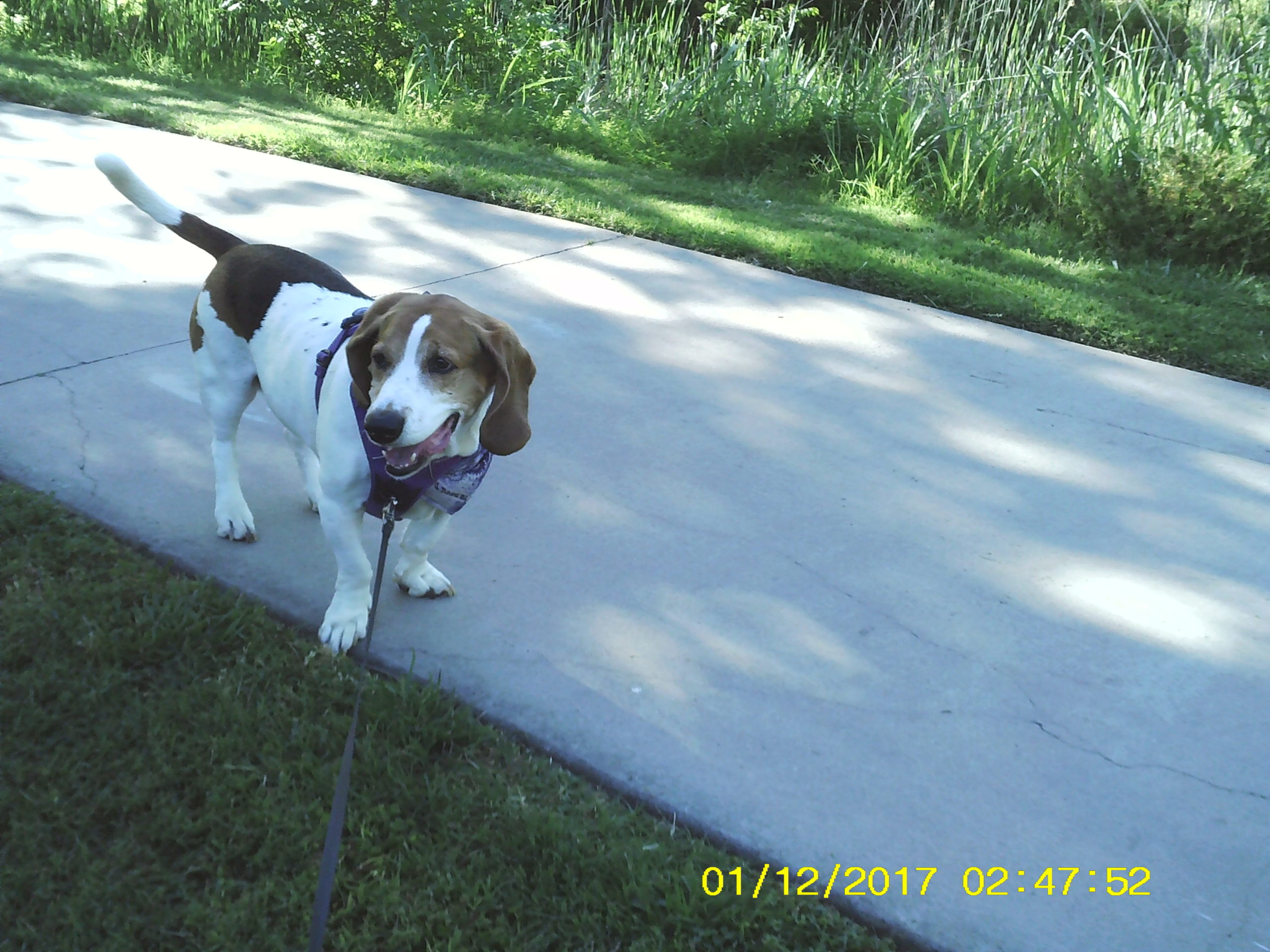 He was enthusiasm personified out the gate this morning and led the way staying mostly on the cement pathway, occasionally taking smell detours to check out some whatever hidden in the grass and foliage, which although not that dense along the Rascal, does carry enough thickness to be interesting to him. A basset/greyhound mix, Leroy does like to check-out shit, and follow scent-trails all over the place. He scares way-easily, though, and will startle-jump at quick-sharp noises, like a cat.
The ears, I guess. He hears shit really, really good.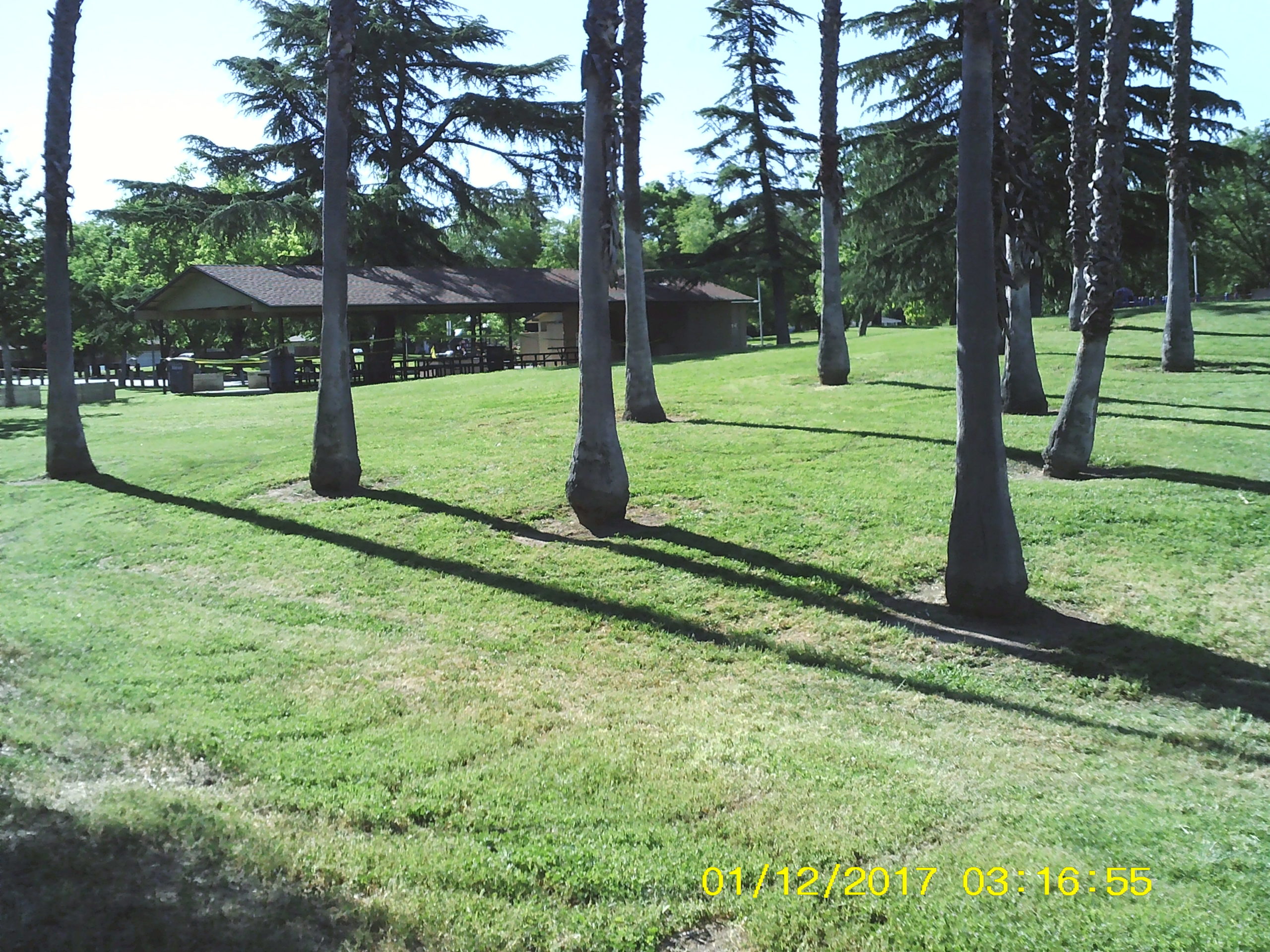 Not many people out today, not many bikers either, too early or something. A number of couples walking, and we stayed socially apart — I kept Leroy well away from them, he a sniffer of all peoples. He just wants to smell, but close is too close.
Pix above is Rahilly Park at Parsons Avenue. Usually has some activity going on around the area, but all seemed deserted and quiet. We turned around there, our usually 180 spot — general 45 minutes to here, about 25-30 minutes going back. Returning is always faster. Leroy don't do much smelling in particular, he's pretty-well ready for home.
Heat can be a downer…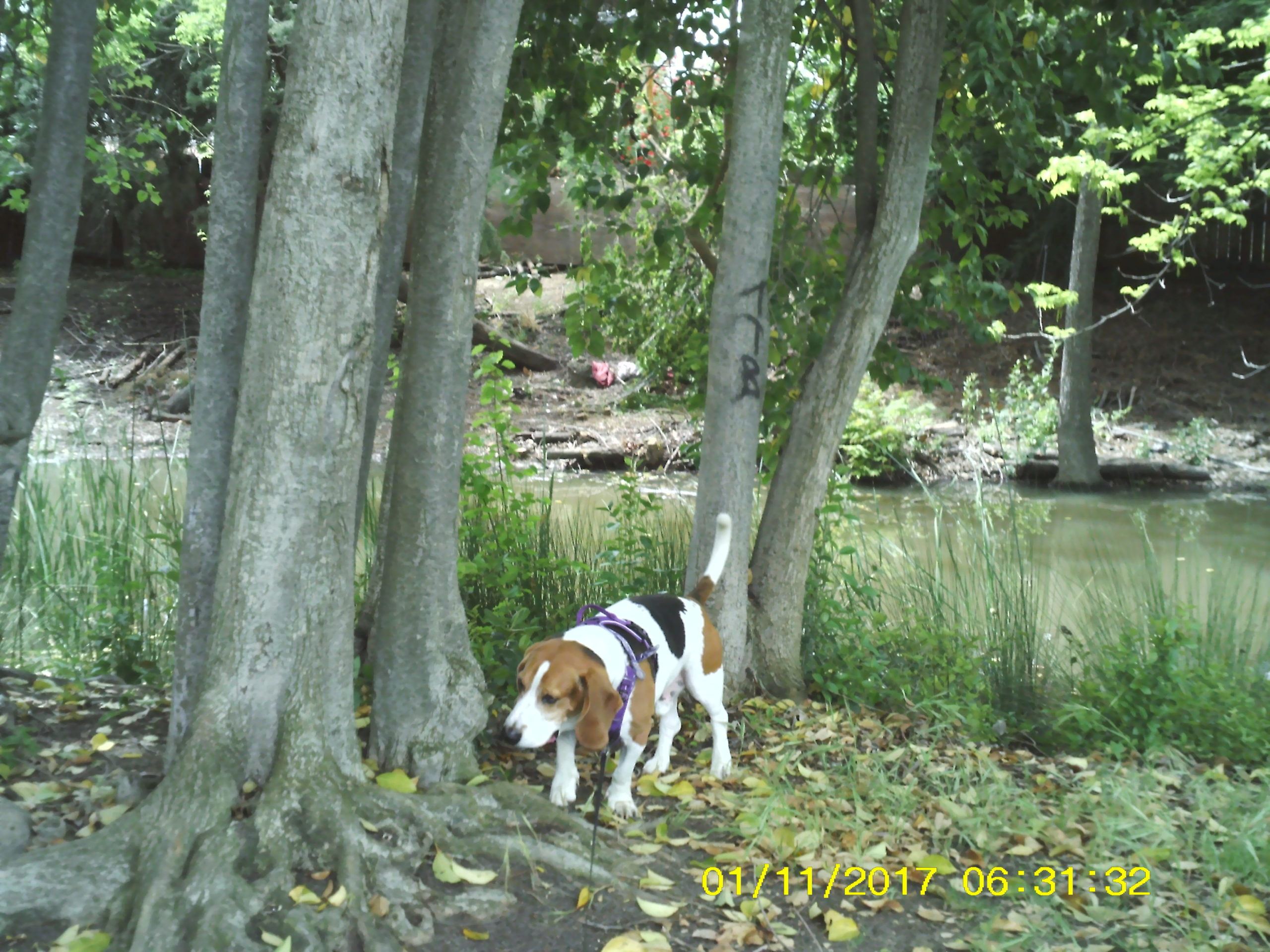 Yesterday, we took our Rascal run in early afternoon, and it was a scorcher. Leroy didn't like it at all and forced me around not too far pass Monte Vista Court. Less than half-an-hour on the walk.
In the pix above he's in the shade next to the creek, catching an old-dog's breath…