Upper reaches of the word 'warm' this late-afternoon/early-evening Wednesday here in California's Central Valley — short of 6 PM right now and even with a slight breeze it's reportedly 98-degrees outside. Shit-on-a-barbeque-stick.
I was out back earlier taking a B&M (Wine-Wood Tip) break and the air was pushing a hot-summer breeze.
After some doomscrolling the news cycle — how did war in Ukraine get pushed to the back burner? — I'm just tired of the sad and depressing shit emoting its way into the total fabric of living. If Republicans win in November we be fucked.
So here's the 12th version of my 'Destination' series mostly stocked with the wonderful music of The Running Mates — a husband/wife musical duo I've come to really appreciate over the last near-couple of years. They cover some great songs so well, they could be the originals, and the musical episodes are shelter from the storm (last one, here, and more on 'The Mates' and this series, here).
Here are a couple of songs I haven't heard before — first that wonderful Seals & Croft song from the '70s, "Summer Breeze" (original found here):
And a well-known rocker done acoustically (original by The Cranberries found here):
Finally, sort of the anthem for the 'Destination' series, first 'Mates' song I heard, and went, Wow (original by 4 Non Blondes found here):
25 years and my life is still
Tryin' to get up that great big hill of hope
For a destination
Feeling better, I guess, but still here we are once again…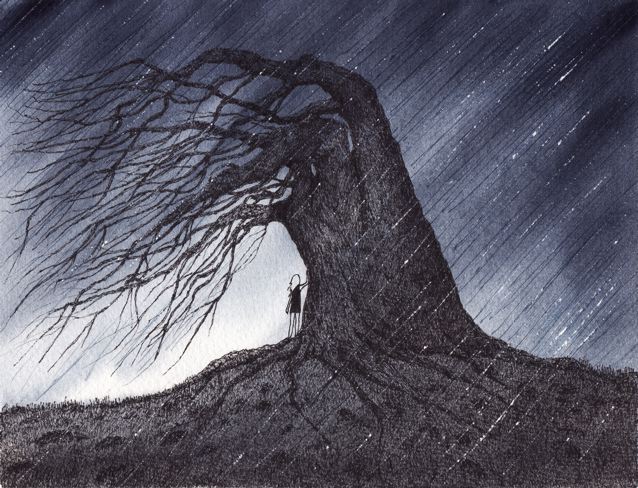 (Illustration out front: 'Shelter in the Storm," found here).