A bit overcast this early-evening Monday here in California's Central Valley — a kick-off to the holiday season. Thursday is Thanksgiving; from there it's just a hop-skip-and-a-jump to Christmas and the New Year.
Shit moves quickly in a well-endowed vacuum.
And to start off, Joe Biden is history's latest to pardon possible table platters:
Joe played it pretty well, too
David Smith at the Guardian on today's POTUS bird pardons:
On Saturday he hosted the wedding of his granddaughter, Naomi Biden, on the White House South Lawn. On Sunday he was at family brunch to celebrate his 80th birthday.

So if it's Monday, it must be the annual pardoning of a Thanksgiving turkey, complete with "God love yas" and grandad jokes.

"It's a wonderful Thanksgiving tradition here at the White House," America's first octogenarian president said as he welcomed turkeys Chocolate and Chip on the South Lawn. "There's a lot to say about it, but it's chilly outside, so I'm going to keep this short. Nobody likes it when their turkey gets cold!"

People laughed politely. Looking over at the gobblers, Biden added: "I don't know if they're mad yet or not."

The White House tradition of issuing a presidential pardon to keep a pair of turkeys off the holiday dinner table goes back 75 years – almost as long as Biden himself. This time the gobblers were named Chocolate and Chip, a nod to the president's favorite ice-cream flavor.

…

Even his turkey pardoning outdid Barack Obama and Donald Trump who used to hold the ceremony in the Rose Garden. This time it was on the South Lawn watched by hundreds of people including students from a Washington middle school. No doubt Trump will insist that his turkey pardoning drew the biggest crowd ever.

Noting that Chocolate won a public poll with Chip as his backup, Biden remarked: "First of all, the votes are in. They've been counted and verified. There's no ballot stuffing. There's no fowl play. The only red wave this season is going to be if a German shepherd, Commander, knocks over the cranberry sauce on our table."
A poke at the end there to MAGA dumb-ass clemency-invoking everywhere.
Joe has been earning the marks — Michael Tomasky this morning at The New Republic and being in the now: 'Biden's chief of staff, Ron Klain, put it this way to me: "Joe Biden has been consistently underestimated because the political commentary culture highly values qualities that make someone a talented pundit on TV but undervalues the qualities that make someone a great national leader: wisdom, decency, and determination."'
Right on.
Meanwhile, pardons today also for non-fowl fouls:
No one deserves to be saddled with the impacts of a simple possession of marijuana conviction—a crime that is no longer on the books in Oregon. I am pardoning these prior Oregon offenses, an act that will impact an estimated 45,000 individuals. https://t.co/mT9bcYzCcV

— Governor Kate Brown (@OregonGovBrown) November 21, 2022
And this from Marijuana Moment this morning:
Gov. Kate Brown's (D) cannabis clemency action—which also involves forgiveness for more than $14 million in fines and fees—comes about a month after President Joe Biden issued thousands of pardons for federal marijuana possession cases and called on governors to follow suit.

"No one deserves to be forever saddled with the impacts of a conviction for simple possession of marijuana—a crime that is no longer on the books in Oregon," Brown said in a press release. "Oregonians should never face housing insecurity, employment barriers, and educational obstacles as a result of doing something that is now completely legal, and has been for years."

"My pardon will remove these hardships," she said, adding that "while Oregonians use marijuana at similar rates, Black and Latina/o/x people have been arrested, prosecuted, and convicted at disproportionate rates."
Why this isn't a main feature across the county, I don't know. Joe Biden has positioned a federal pardon, and there's still much to be done, but arrests/charges for simple marijuana possession are ridiculous. Time has moved on to the now.
And to play us out, why not some pardon-time for a shitload of me:
Mercy or not, here we are once again…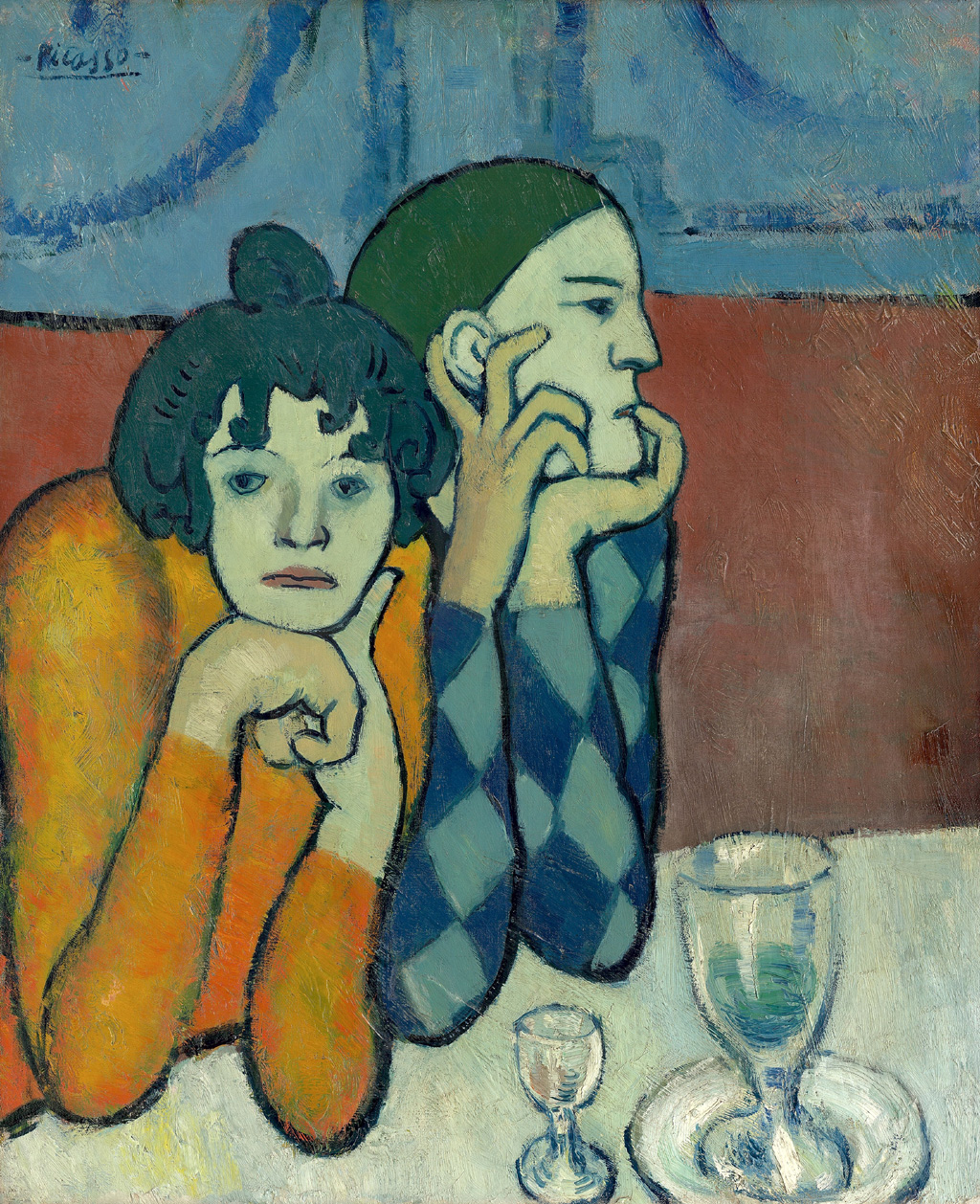 (Illustration out front: Pablo Picasso's 'Les Deux Saltimbanques: l'Arlequin et Sa Compagne,' found here.)