Although I spent a goodly chunk of my younger life as a resident of Florida — from fourth grade, high school, and college — and in that distant past of my youth it wasn't a bad place to live, there's no more. The entire operation, beyond a shitload of problems caused by a repugnant Ron DeSantis, has now gone further still and shit in the pants of history.
White-wash wouldn't explain it, beyond vile, lying bullshit (NBC News):
Florida's public schools will now teach students that some Black people benefited from slavery because it taught them useful skills, part of new African American history standards approved Wednesday that were blasted by a state teachers' union as a "step backward."

The Florida State Board of Education's new standards includes controversial language about how "slaves developed skills which, in some instances, could be applied for their personal benefit," according to a 216-page document about the state's 2023 standards in social studies, posted by the Florida Department of Education.
And, of course, pissed off a lot of people — really, anyone with any decency:
Wow. Vice President Harris is fired up and is calling out Republicans for erasing and revising history. More of this! pic.twitter.com/WDqSL799Tt

— MeidasTouch (@MeidasTouch) July 20, 2023
Supposedly, VP Harris will visit Jacksonville, Fla., tomorrow to deliver critical remarks on the educational shitstorm in an effort to '"protect fundamental freedoms, specifically, the freedom to learn and teach America's full and true history"' — or maybe just the truth.
Details via The Daily Beast this afternoon:
Middle school students in Florida will soon be taught that slavery gave Black people a "personal benefit" because they "developed skills."

After the Florida Board of Education approved new standards for African American history on Wednesday, high school students will be taught an equally distorted message: that a deadly white mob attack against Black residents of Ocoee, Florida, in 1920 included "acts of violence perpetrated against and by African Americans."

Dozens of Black residents were killed in the massacre, which was perpetrated to stop them from voting.

According to members of the board, that distorted portrayal of the racist massacre is factually accurate. MaryLynn Magar, a member of the board appointed by Gov. Ron DeSantis, said at the board's meeting in Orlando on Wednesday that "everything is there" in the new history standards and "the darkest parts of our history are addressed," the Tallahassee Democrat reported.

The majority of the speakers who provided public testimony on the planned curriculum were vehemently opposed to it, warning that crucial context is omitted, atrocities are glossed over, and in some cases students will be taught to "blame the victim."

"I am very concerned by these standards, especially some of the notion that enslaved people benefited from being enslaved," state Rep. Anna Eskamani (D-Orlando) said, per Action News Jax.

"When I see the standards, I'm very concerned," state Sen. Geraldine Thompson said at the board meeting. "If I were still a professor, I would do what I did very infrequently; I'd have to give this a grade of 'I' for incomplete. It recognizes that we have made an effort, we've taken a step. However, this history needs to be comprehensive. It needs to be authentic, and it needs additional work."

"When you look at the history currently, it suggests that the [Ocoee] massacre was sparked by violence from African Americans. That's blaming the victim," the Democrat warned.

"Please table this rule and revise it to make sure that my history, our history, is being told factually and completely, and please do not, for the love of God, tell kids that slavery was beneficial because I guarantee you it most certainly was not," community member Kevin Parker said.
Of course, they're full of shit:
In keeping with the administration's crusade against "wokeness," Education Commissioner Manny Diaz defended the new standards against criticism, saying, "This is an in-depth, deep dive into African American history, which is clearly American history as Governor DeSantis has said, and what Florida has done is expand it," Action News Jax reported.

Paul Burns, the Florida Department of Education's chancellor of K-12 public schools, also insisted the new standards provide an exhaustive representation of African American history.

"Our standards are factual, objective standards that really teach the good, the bad, and the ugly," he was quoted as saying Wednesday by Florida Phoenix. He denied the new standards portray slavery as beneficial.
.Against reality, Florida is where you go to die in heart, mind, and soul. Personally, way sad.
Against truth, and the actual, full-open eyes of history:
Shitty, of course, so once again here we are…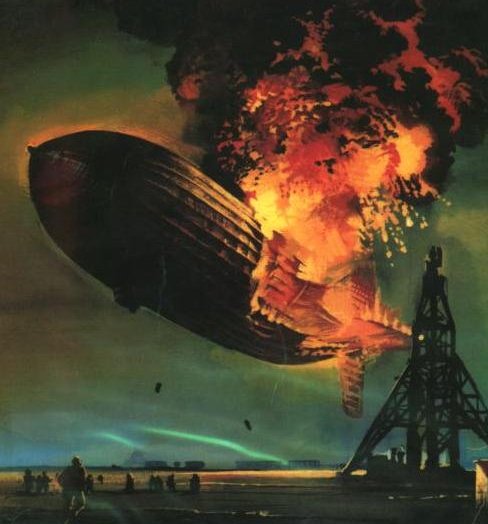 (Illustration out front found here.)