Early alert per The New York Times tonight:
A grand jury in Atlanta handed up an indictment late Monday in a Georgia prosecutor's investigation into efforts by Donald J. Trump and some of his key allies to overturn the state's 2020 election results.

But its details — including who is named in the indictment and what charges were brought — were not immediately clear. After a long day of the grand jurors hearing evidence, the full indictment is expected to be released later in the evening.
Most likely for me, it'll be in the morning.
T-Rump — Fuck you!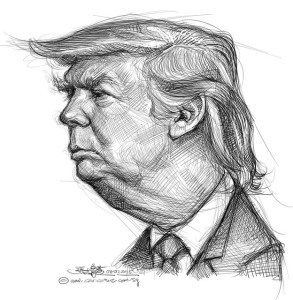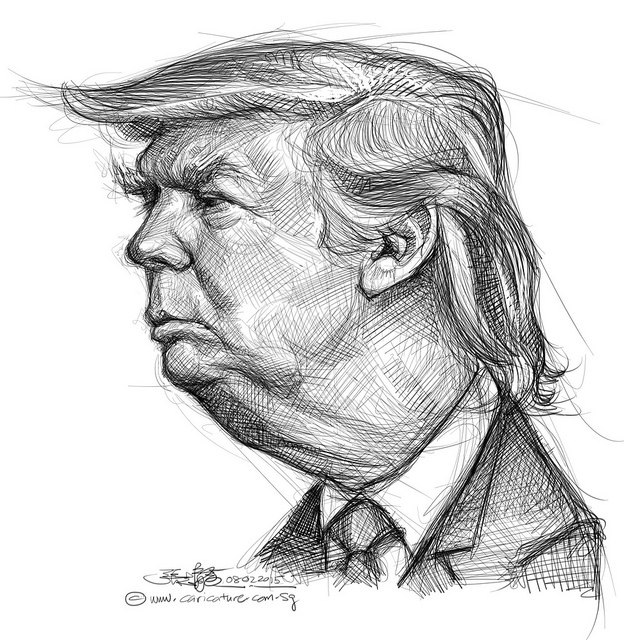 Image out front is my favorite of the T-Rump mugs, though, 'favorite' does not mean in any form or fashion, as in, 'my favorite movie,' or 'my favorite song.' It's more of an anti-appreciation/like.
And aptly titled, 'Basic Shapes,' by caricaturist/illustrator Chong Jit Leong (and found here), it's an image that displays the elemental form of a purloined sociopath — a bloated profile of flatulent bile and arrogant ignorance.