Wet and breezy this late-evening Wednesday on California's north coast — heard/witnessed some thunder and lightning a little while ago in our first real storm of the season.
Dark clouds threatened our dog run mid-day at Ma-le'l Dunes, but we only felt a few droplets right at the end of our walk. The beach was windy and amazing, even with looming rain.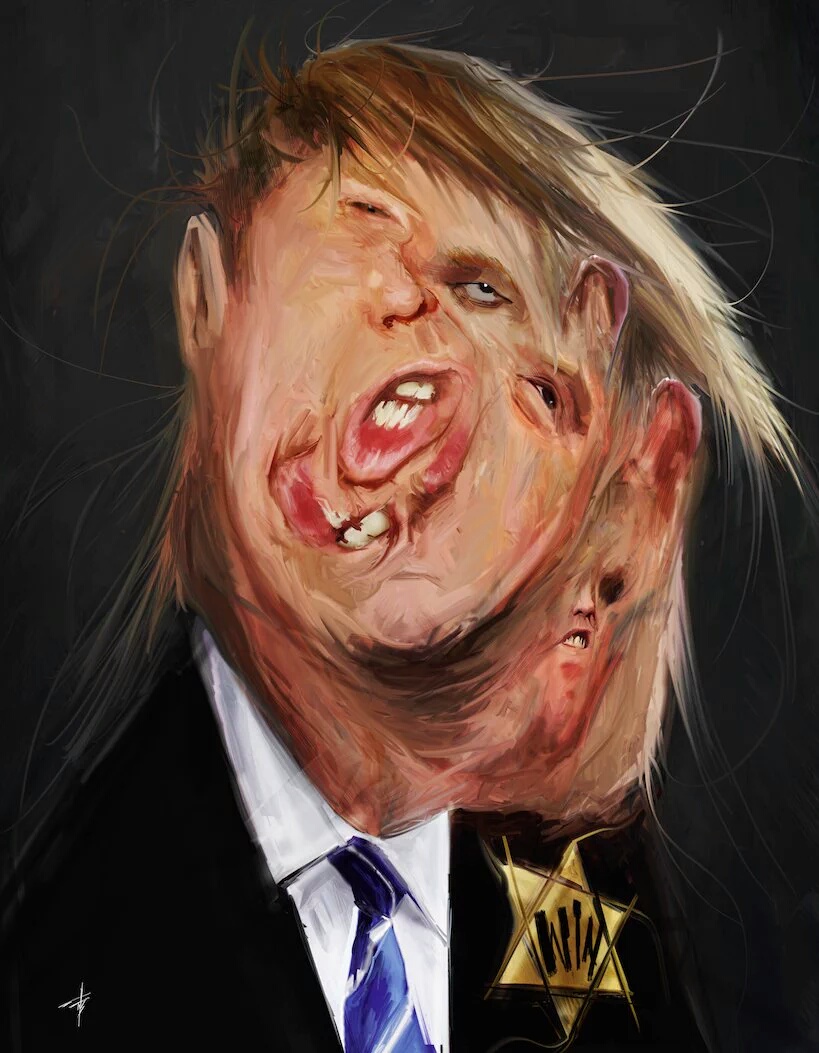 Bad blooded shield-pounding fright in the Saudi Arabia/Iran/USA trifecta, which could get way-ugly real quick.
Frightful words from a guy having shit-for-brains, and is of pure villainy, perched high in a powerful, way-dangerous position (the Washington Post this morning:
"I have just instructed the Secretary of the Treasury to substantially increase Sanctions on the country of Iran!" Trump wrote in a morning tweet, without elaboration.
He later told reporters traveling with him in California that "very significant" sanctions would be announced "over the next 48 hours."
Asked whether he is also looking at a military strike, Trump said, "We'll see what happens. We have many options that we're considering. There are many options."
There's the ultimate options, and there are options that are a lot less than that," he added, later clarifying that he was not referring to nuclear war.
Collective way-sarcastic sigh of relief.
And not unlike any number of situations, the T-Rump creates the problem, then tries to correct it, a cycle of dumb-ass destruction, the current trifecta no exception (BusinessInsider):
Secretary of State Mike Pompeo on Wednesday acknowledged that the current crisis with Iran was a "direct result" of actions taken by President Donald Trump.
Since Trump withdrew the US from the 2015 nuclear deal with Iran, his administration has engaged in a "maximum-pressure" campaign against Tehran, Iran's capital, in an effort to cripple the Iranian economy with harsh sanctions.
The end goal of this is to squeeze Iran into coming back to the negotiation table to agree to a more stringent version of the nuclear deal that prevents Iran from building nuclear weapons.
But so far, Trump's hard-line strategy has not been successful, and there's little evidence this is changing.
…
Barbara Slavin, the director of the Future of Iran Initiative at the Atlantic Council, said in an op-ed on Wednesday, "This is what happens when you unilaterally pull out of a nuclear deal and then try to smother another country."
"The results of this 'maximum-pressure' campaign are now clear: growing instability in the Persian Gulf, including an unprecedented attack on Saudi oil installations that caused a bigger disruption of world oil markets than the Iranian Revolution, and an incremental but steady resumption by Iran of nuclear activities proscribed by the JCPOA," Slavin added.
A comedy of incompetents, without any laughter…
(Illustration above: 'President Trump,' by Jonathan Bass, found here).