A most-marvelous event this afternoon: My daughter, Hannah Maulden, graduated from Middle Tennessee State University.
PROUD doesn't describe the emotion.
She's spent nearly five years getting to this point and through hard work, and more hard work, made it through to the end. And to top that, Hannah graduated magna cum laude (GPA — 3.75-3.89).
Hannah will attend grad school at Bowling Green State University in Bowling Green, Ohio, this fall.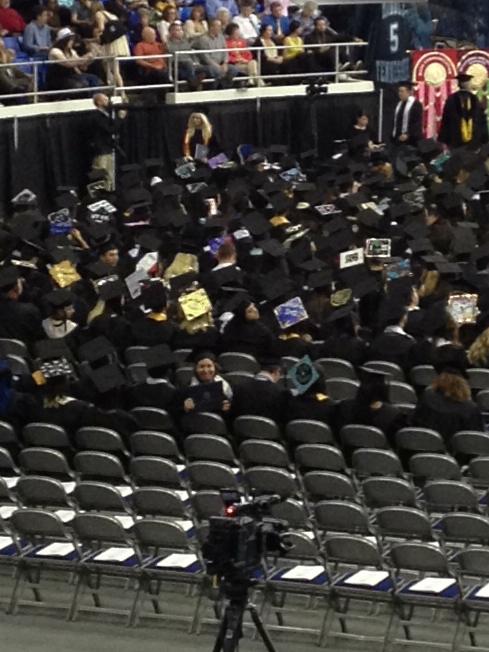 Hannah with a big smile, holding tight that diploma!
Although I couldn't attend, MTSU live-streamed the commencement ceremonies and felt like at least in a sense I was there.
MTSU is in Murfreesboro, Tenn., considered part of the Nashville metropolitan area.