Infamous Ukraine strikes again, this time skittish Lindsey Graham caught in the web of shit — from the Daily Beast this morning:
In late 2018, Rudy Giuliani said he delivered an unusual missive to Sen. Lindsey Graham, according to the lawyer of one of his ex-associates: a letter calling for sanctions on a host of Ukrainian government officials, including one widely viewed in the West as a brave reformer and another who helmed the company where Hunter Biden was a board member.
Apparently rattled at the news, Graham blew-off a scheduled press conference earlier today and wouldn't answer questions and has been in hiding since the above story broke.
(The source image for this caricature of Senator Lindsey Graham is a photo in the public domain from a Defense Department website.)
The T-Rump's criminal activities does engulf…
Further from the Daily Beast:
Joseph Bondy, the attorney for Lev Parnas, an indicted Florida businessman involved in the U.S.-Ukraine saga, told The Daily Beast that Giuliani showed his client the letter and told him he delivered it to Sen. Graham (the letter misspelled the South Carolina Republican's first name as "Lingsey").
Bondy said Giuliani also showed Parnas a second, similar letter addressed to Sigal Mandelker, who at the time was a top official at the Treasury Department.
The letters, which The Daily Beast reviewed, claim that an eclectic mix of Ukrainian political figures and businesspeople were part of an alleged "organized crime syndicate."
The letters claim that the individuals were "actively involved in the siphoning of funds appropriated by the American government for aid to Ukraine."
And they claim that the alleged crime syndicate used those funds to buy black-market military parts from a Russian company under U.S. sanctions.
All the while, they say, Ukraine's then-prosecutor general (Giuliani ally Yuriy Lutsenko) couldn't fight the crime because then President Petro Poroshenko wouldn't let him take the case to court.
…
Jordan Libowitz, a spokesperson for the government watchdog organization Citizens for Responsibility and Ethics in Washington, told The Daily Beast that the Guralnik letters mean Giuliani should answer more questions about his Ukraine work.
"While we can't obviously speak to the veracity of these claims, it does seem to look more and more like Rudy Giuliani is incredibly deeply involved with some seriously shady business in Ukraine and we need more information, not only on his activities, but his activities and those of his associates on behalf of or benefiting Donald Trump," he said.
"As bad as these things look on their face, they're so much worse if you consider the involvement of the president of the United States. There is so little we know, but enough to know that we need to know a lot more."
Of course, that's exactly why the Senate impeachment proceedings were created — Duh!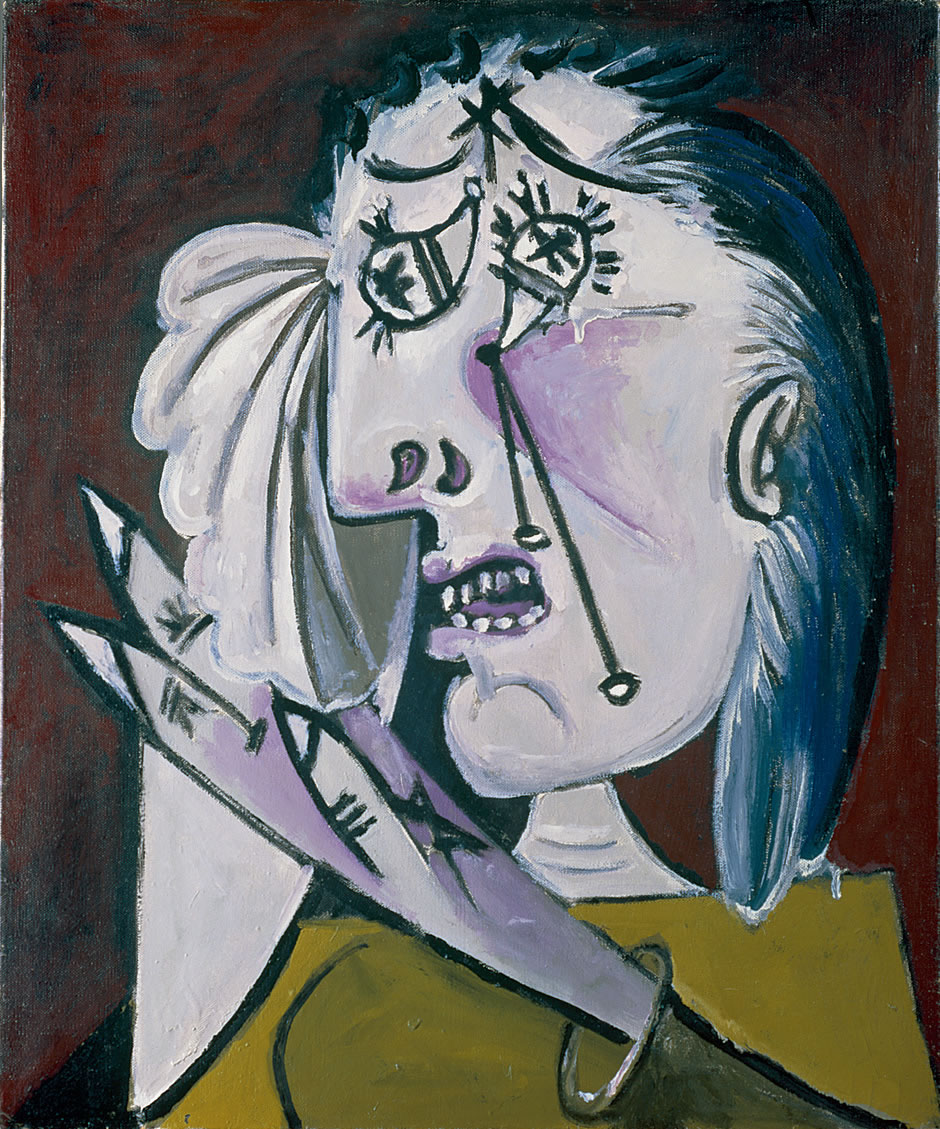 (Illustration: Pablo Picasso's 'The Weeping Woman [La Femme qui pleure],' found here).