In the bat-shit crazy world we co-habitat, a short essay on our peculiar predicament, and not just COVID-19 floating in the air, but that nasty, orange-tinted virus at the podium (h/t BJ):
This is perfection ?????? pic.twitter.com/6HIArUvPZG

— Hear Me Roar (@Stop_Trump20) April 20, 2020
And an addendum to the mouth that won't stop, ever (Washington Post):
"Always health. Health and life. Living is number one … I retweeted somebody. I dunno … I was never a big handshaker … We spoke to a lot of very, very smart people … Papa John's, Wendy's, Waffle House, Starbucks … That's a mosquito. I don't like mosquitoes. I don't like mosquitoes at all … There are a lot of great things happening … No, I'm not a fan of Mitt Romney … You're never going to treat me fairly."
Of course, the self-annotated lie: '"It's not about me," Trump said during Sunday's briefing, for which he was at the microphone for all but 13 of its 90 minutes. "Nothing's about me."'
Here we stand…or sit…or spread flat on the carpet…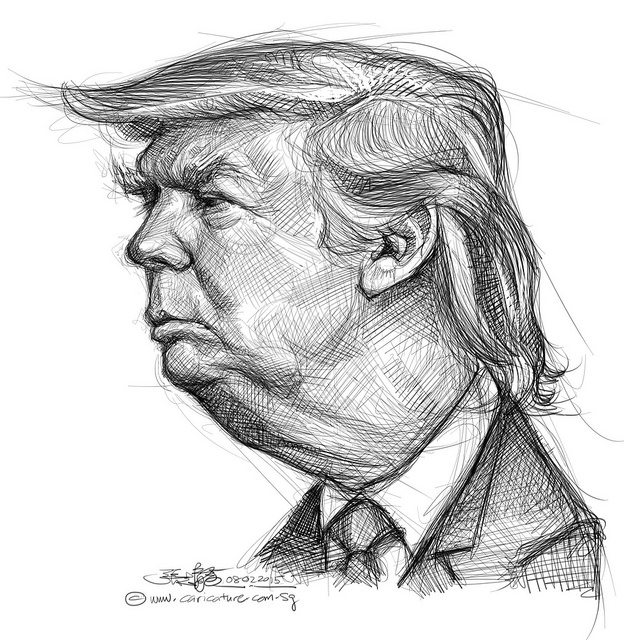 (Illustration: 'Basic Shapes,' by caricaturist/illustrator Chong Jit Leong found here).