A much cooler run this morning for Leroy and I with our daily stroll on the Rascal Bike Path here in Merced. I'd gotten up earlier, so we were off before any heavy heat had settled around our habitat. By the time we got home, though, the outside had already started generating exceeding warmth. Reality of the need to get up even earlier to bypass it all.
According to WeatherUnderground, we're in the high-80s today, but forecast to crack the 90-degree mark tomorrow and Wednesday — imperative we get up early tomorrow. Beyond tomorrow, the only way to survive, even maybe-enjoy these walks in the coming days/weeks/months is to get up near dawn, have my Starbucks espresso coffee, and hit the path.
(Sorry still for the bad pix, don't know if I'm actually grasping the fundamentals).
Leroy…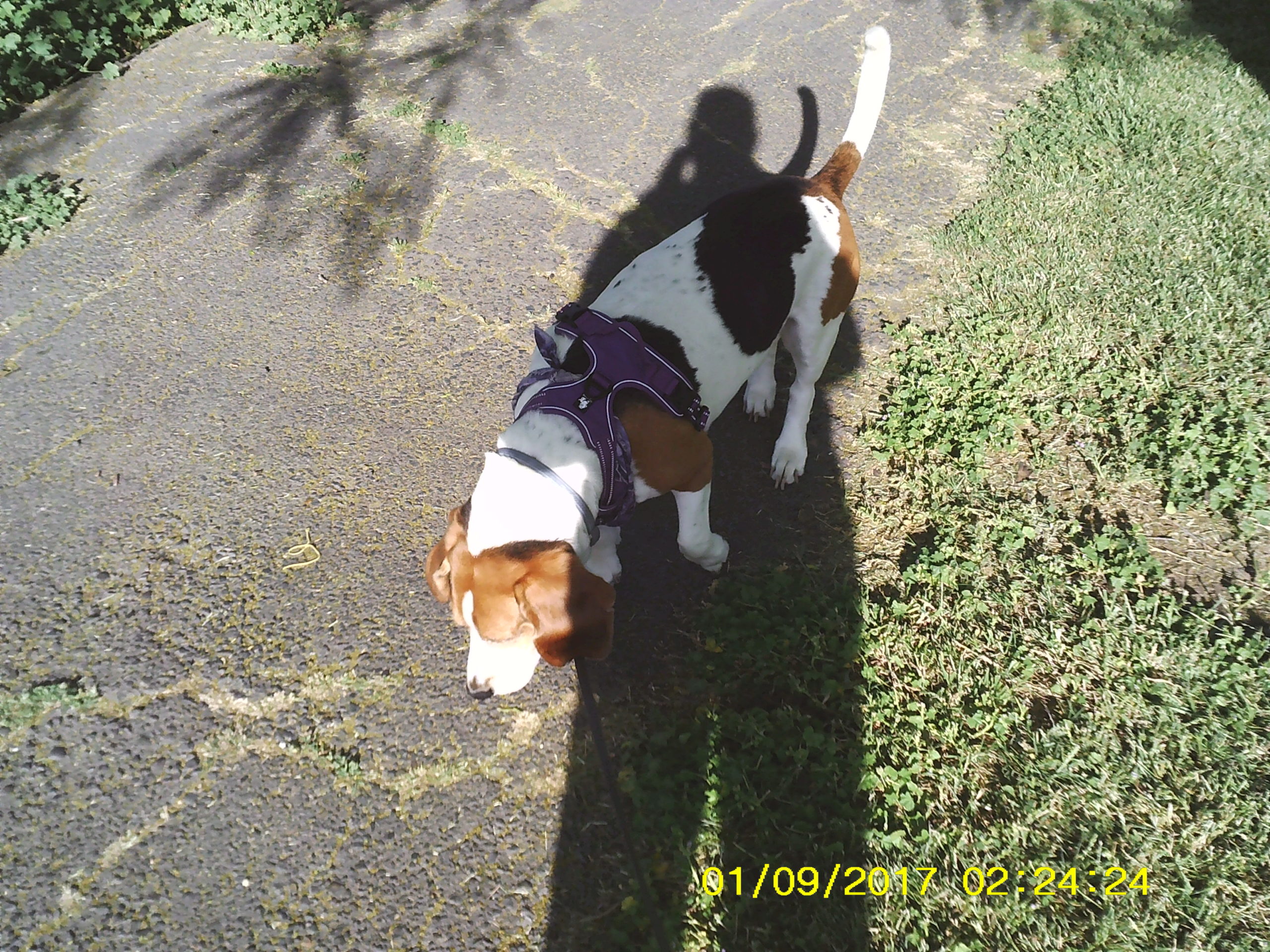 He enjoyed the clearer, more-distinct early-morning air flooded with sunshine and toned by a breezy wind. A basset hound/greyhound mix, Leroy sure don't like hot weather. He slows down considerable, and becomes lackluster after awhile. He's up early already, so it's really up to me to get up, out and on the Rascal.
Humans in charge, that's the problem.
A lot of folks on the trail once again, but today maybe because of the time, everyone seemed to move a bit chippier, more steady, and seemingly purposeful — other dog-walkers, joggers, bikers (a lot of bikers, but's it's a 'bike path,' Duh!), and people just quickly strolling along. All, of course, trying to maintain that social distance in this freakish time of a pandemic. Few wore masks, but not many. I did once, but it was way-uncomfortable in the dry heat, kept fogging my glasses. I just try to be real careful — keep a large space between me and thee, and they do the same.
However, a sense I feel off my follow path participants, found in their 'good morning' and 'hello,' and 'hey,' is that we're all in a shit boat up shit creek, but it's beautiful out here along the Rascal Bike Path, isn't it? A kind of pastoral awkwardness, a feel-good scene from an otherwise frightful Twilight Zone narrative.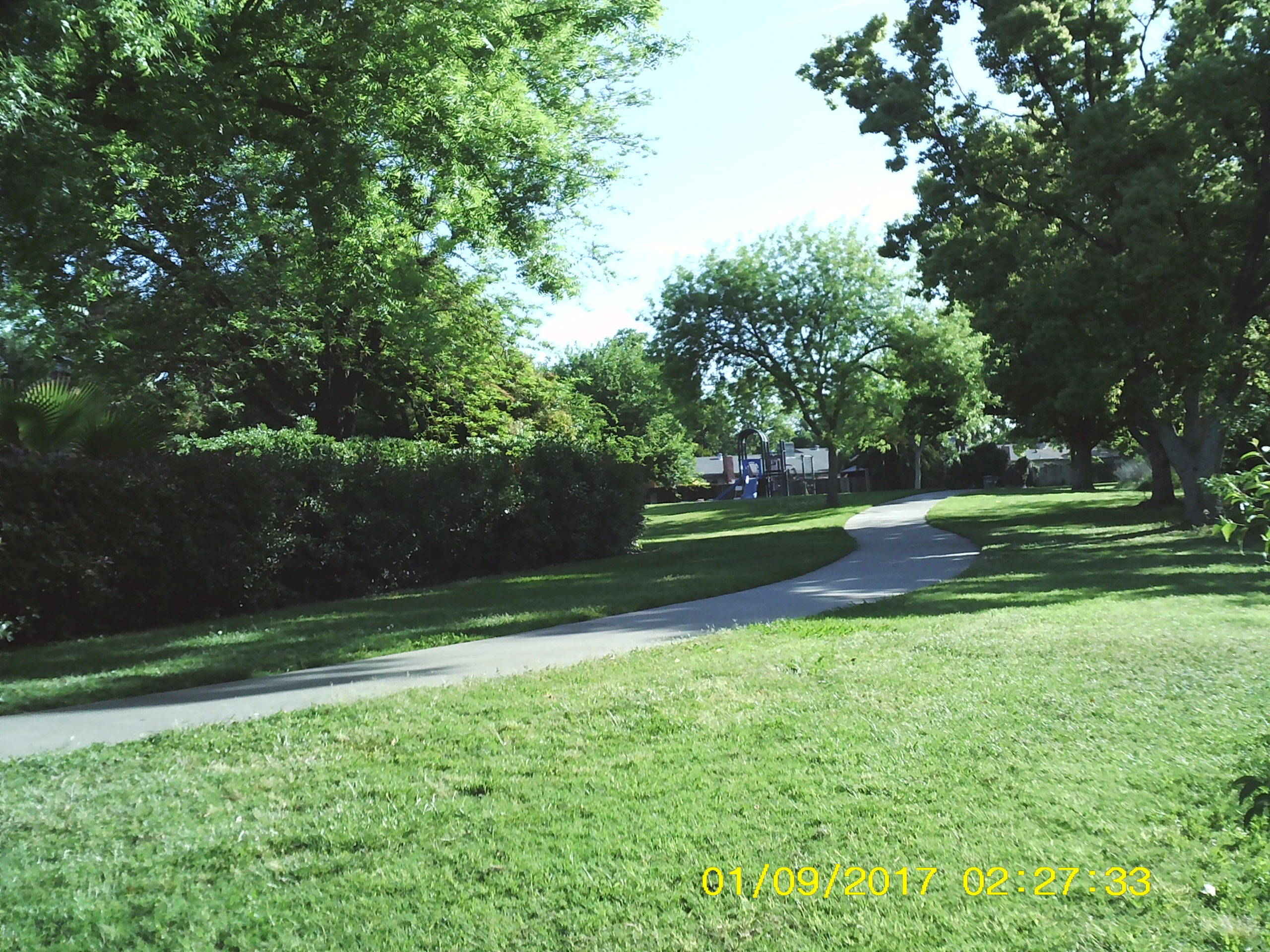 Winding path beyond Monte Vista Court and just pass the Sutter Court entrance/exit. There's a small playground in the background, but is empty most of the time, even before the shelter-in-place/lock-down scenario — there was yellow 'Caution' tape across the play equipment (slides, swings) a couple of weeks ago as a COVID-19 precaution, but has since been stripped away.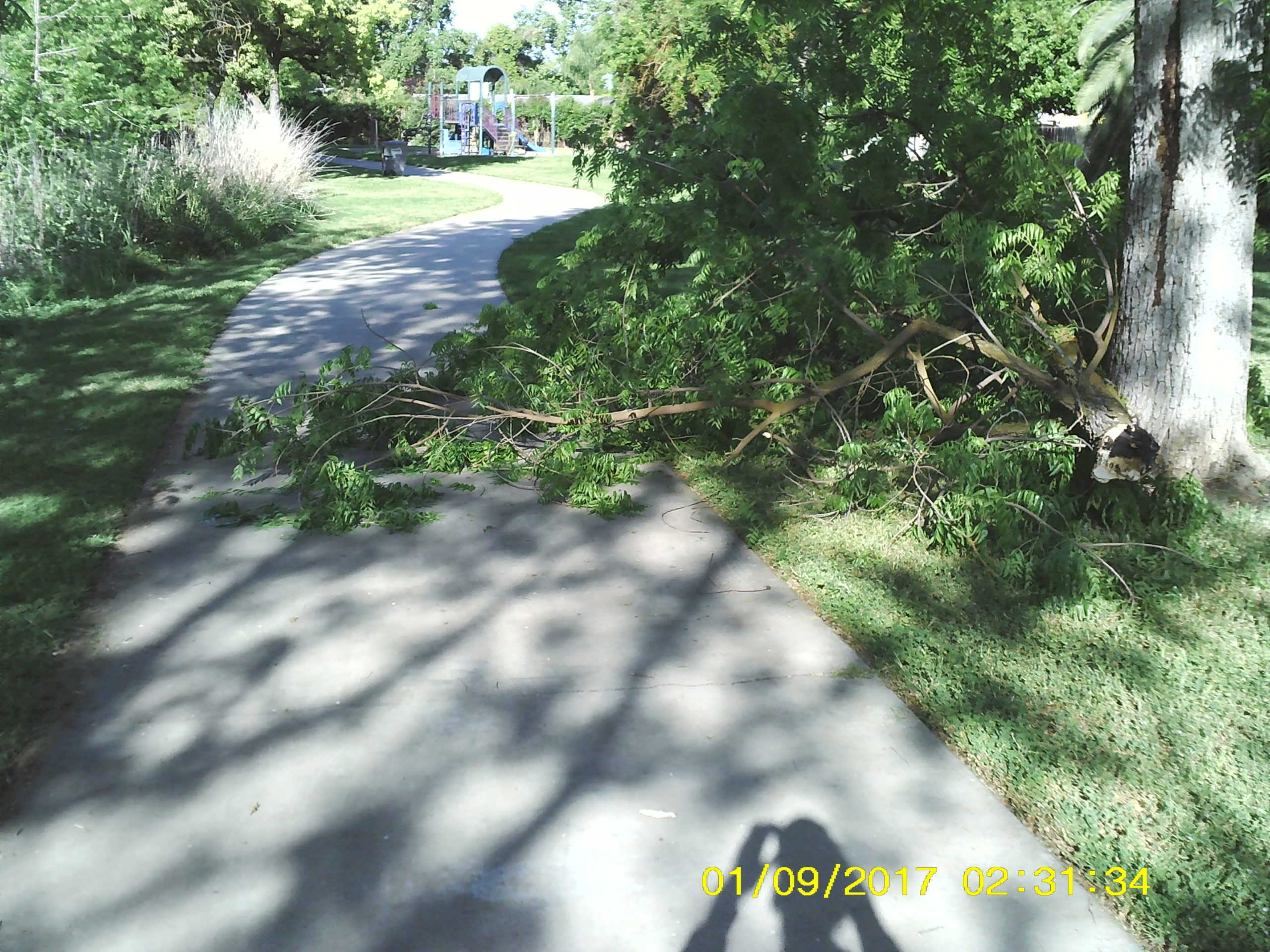 Tree limb down on the path just past the playground at the Columbia Avenue entrance/exit. Leroy didn't really seem to understand what happened, but still spend a more-than-decent time smelling everything in the vicinity. Earlier, I'd seen a city truck on the path, so maybe/probably the debris was cleared pretty quick. The Rascal is well maintained.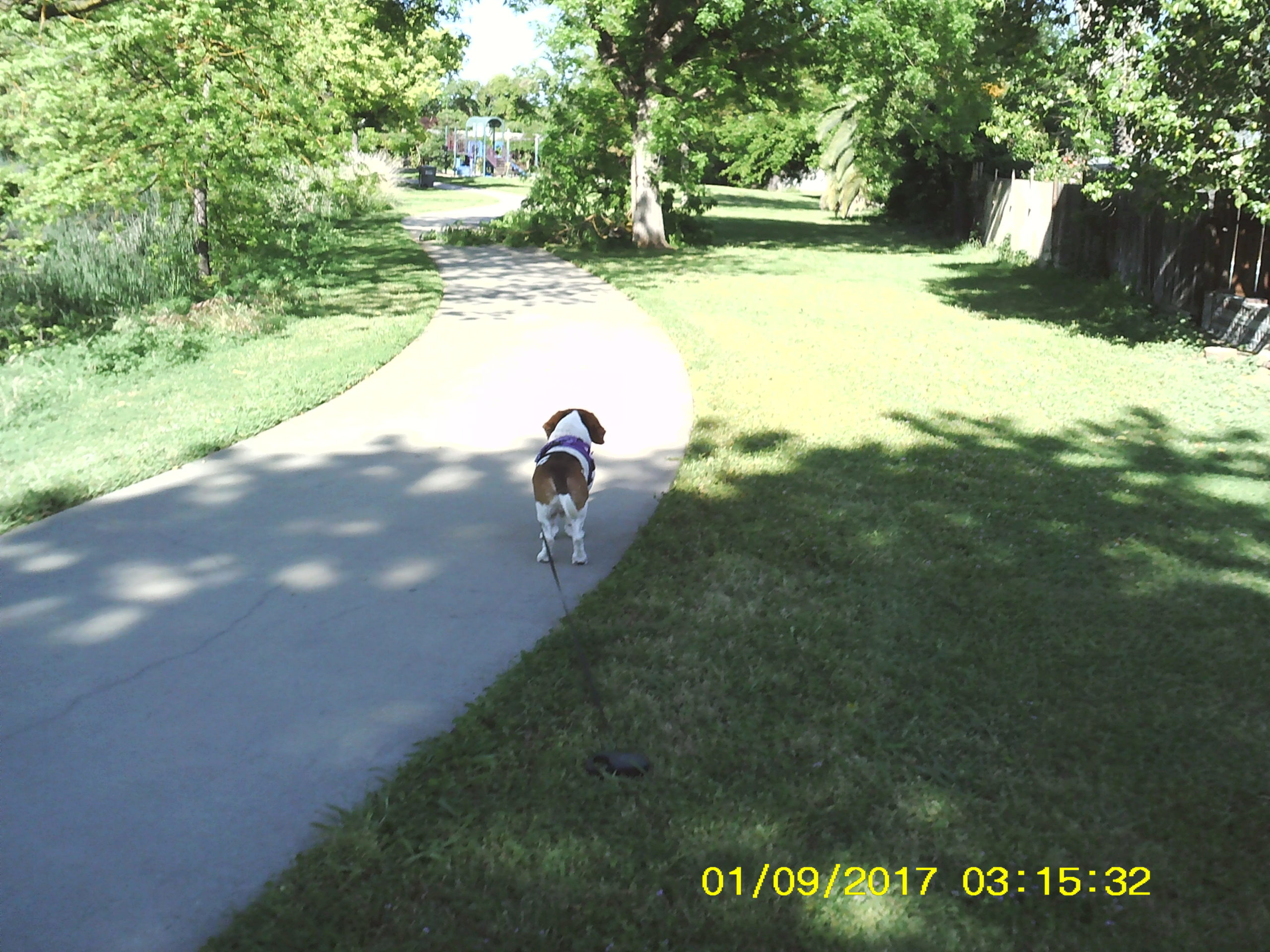 Leroy going home…tree branch or not…
Early to bed, early to rise…easier said than done…