Some tib-bits of crazy this Monday afternoon and the seemingly random chorus of an urgent hint of deadly danger:
This nutcase used to be the FDA spokesperson during the Trump administration. I shit you not. https://t.co/fzG48a4Jjb

— Parker Molloy (@ParkerMolloy) August 9, 2021
And of Emily Miller, thus: 'The ousted spokeswoman, Emily Miller, had little experience in health care. She had spent years working in Washington for Republicans, including the former Texas Congressman Tom DeLay and Senator Ted Cruz of Texas, and as a journalist for One America News, the conservative cable network. She was in her agency post for just 11 days.'
Brain dying and causing death:
Hundreds of Floridians are dying every day. There are children in the hospital. This is pathological. https://t.co/RcorGaYdgi

— Judd Legum (@JuddLegum) August 9, 2021
Horror is the ease of the reality — via CNN this afternoon:
More than 99.99-percent of people who are fully vaccinated against Covid-19 have not had a breakthrough case resulting in hospitalization or death, according to a CNN analysis of data from the US Centers for Disease Control and Prevention.

As of Aug. 2, more than 164 million people in the United States were fully vaccinated against Covid-19, according to the CDC.
Fewer than 0.001-percent of those individuals — 1,507 people — died and fewer than 0.005-percent — 7,101 people — were hospitalized with Covid-19.

CDC last published data on breakthrough cases through July 26. These latest figures include 938 additional severe breakthrough cases — 862 additional hospitalizations and 244 additional deaths — reported over that seven-day period.
The CDC does not provide more detail about the timing of the breakthrough cases.

About three-quarters (74-percent) of all reported breakthrough cases were among seniors age 65 or older. Of the roughly 1,500 people who died, one in five passed away from something other than Covid-19 even though they had a breakthrough case of the virus, according to the CDC.
All you have to do is get vaccinated.
In a continuance of the UN climate report from this morning — Charlotte Klein at Vanity Fair encapsulated the say one-thing-do-another on the way-high seriousness of our environmental predicament:
The response from political corners was largely predictable. John Kerry, the U.S. special presidential envoy for climate, said that the assessment "underscores the overwhelming urgency of this moment" and called on "all major economies" to "commit to aggressive climate action during this critical decade."
Boris Johnson, the Prime Minister of the United Kingdom, said in a statement that he hopes the "sobering" report will be "a wake-up call for the world to take action now, before we meet in Glasgow in November for the critical COP26 summit."
U.S. Secretary of State Antony Blinken also highlighted the upcoming international climate negotiations and called the assessment "a stark reminder that we must let science drive us to action."

Climate activist Greta Thunberg poured cold water on much of the posturing, criticism that particularly applies to Johnson.
In a video message, Thunberg noted that the report exposes the gap between what politicians say and what they actually do to reduce admission.
"We are not holding people in power accountable," she said. "I hope that this can be a wake-up call."
Political popular:
Kerry — "overwhelming urgency"
Johnson — "a wake-up call"
Blinken — "a stark reminder"
And Greta, though, she'd told it like it be, also threw-out a throw down — "a wake-up call"
Gotta do somethin'
Hit the alarm…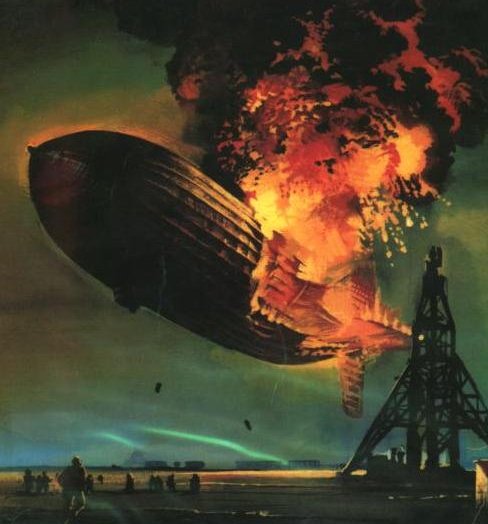 (Illustration out front found here).