Cold and clear this early-evening Monday here in California's Central Valley — record rainfall for our area on Saturday, however, but still not enough to drown away the drought.
Meanwhile, a big item on the news cycle today — Talking Points Memo has a good series going on the texts T-Rump fourth and last chief of staff Mark Meadows received and sent in an attempt to bolster the insurrection/coup to keep the orange-turned asshole in the Oval Office. Why aren't these traitorous pieces of shit not indicted already?
TPM is revealing the texts in short bursts throughout this evening — first a broad scope:
Meadows exchanged text messages with at least 34 Republican members of Congress as they plotted to overturn President Trump's loss in the 2020 election.

Those messages are being fully, publicly documented here for the first time ??????https://t.co/YUSLKf7Qhi

— Talking Points Memo (@TPM) December 12, 2022
Quick nutshell from TPM earlier this afternoon:
TPM is kicking off this series with an exclusive story showing that the log includes more than 450 messages with 34 Republican members of Congress. Those texts show varying degrees of involvement by members of Congress, from largely benign expressions of support for Trump to the leading roles played by Reps. Jim Jordan (R-OH), Jody Hice (R-GA), Mo Brooks (R-AL), and Sen. Ted Cruz (R-TX) in the plot to reverse Trump's defeat. We reached out to all these legislators, and will be detailing their roles and responses to our questions in the first installment of the series, which is coming later today.

Committee investigators received the text messages from Meadows' legal team without names associated with the individual texts, only phone numbers. They tied phone numbers to individuals based on law enforcement databases of public records and their own intelligence work. For these stories, we are relying on the identifications of those texting with Meadows that were made by the committee's investigators. We have indicated where we were able to independently confirm their work through our own public records searches and reporting. The text message contents received by the committee contained tokens that replaced emojis and certain punctuation. They also include many typos and grammatical errors. Other than replacing tokens where they seemed to clearly be standing in for apostrophes, we have strived to present these texts in their original format as received by the committee. TPM has conducted an in-depth review of Meadows' entire text log with a team of reporters and editors working over five weeks.
And further:
As The 2020 Election Slipped Away, Andy Biggs And Mark Meadows Schemed To Reverse The Vote In Arizona https://t.co/QaRuIvdHCe

— Talking Points Memo (@TPM) December 13, 2022
From TPM just minutes ago:
The election-night exchanges between Rep. Andy Biggs (R-AZ) and former White House Chief of Staff Mark Meadows on Nov. 3, 2020, read like any other conversation between a campaign stakeholder and his ally in a battleground state.
They were watching the returns, hyper-focused on ballot batches and voting patterns. Biggs, who at the time was the chairman of the far-right House Freedom Caucus, was confident the election was going Trump's way in Arizona.

"This is the first hour voting trend," Andy texted Meadows. "Republicans voting at three times Dems."

"Outstanding," Meadows glowed in response.

But the record of texts between the two took a darker turn over the next few weeks as other networks followed the early projection from the Fox News decision desk and called the Grand Canyon State for Joe Biden. Even as Meadows and Biggs both seemingly acknowledged that the numbers looked grim for their man, they schemed together to put pressure on Arizona officials and to devise plans to challenge the election results.
And the story continues, most likely through the evening. Keep following TPM's Twitter feed to catch the new stuff.
Leads to a textual musical chore — hashtag 'fail:'
Texts and more texts, yet here we are once again…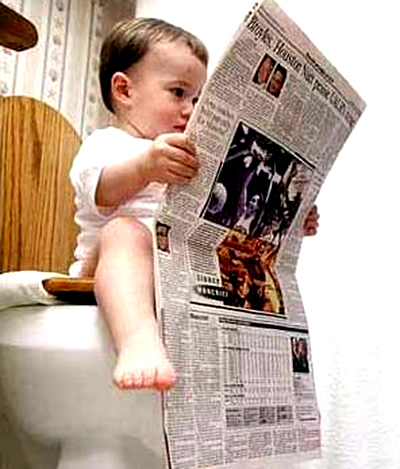 (Illustration out front found here.)