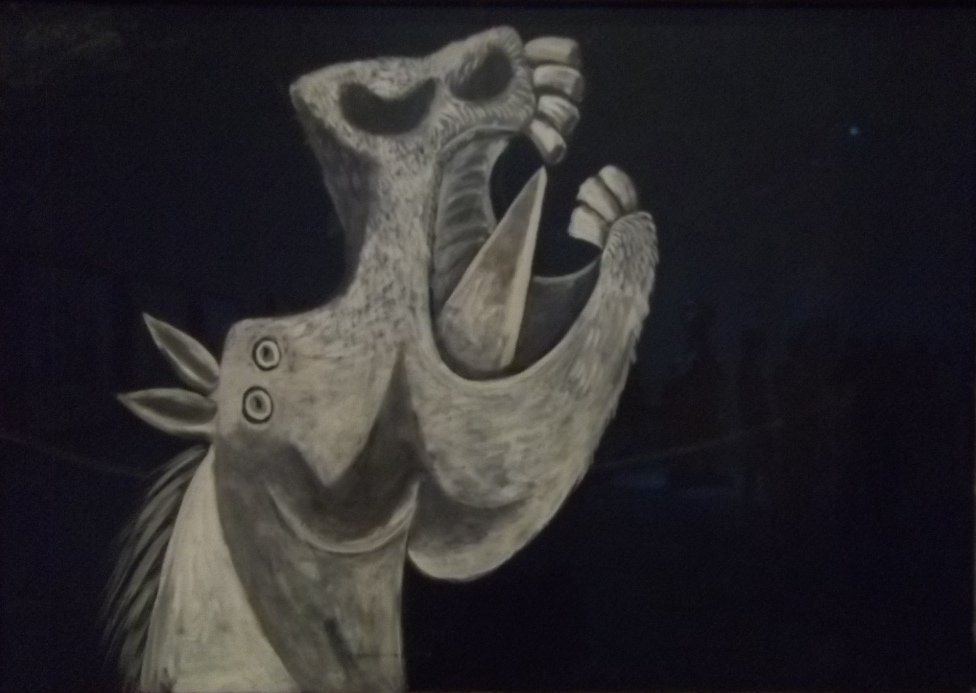 Deep-looking white-gray skies this Monday evening on California's north coast, making it a short space to darkness ahead.
A dog-run to Little River Beach in early afternoon carried thin clouds, emphasis on 'thin,' allowed faded-yellow sunlight, occasionally a slice-shot of brightness. And warm, too, not much of a breeze.
The NWS calls for 'Showers' the next few days, starting with a 30-percent chance tonight, then 50-percent tomorrow, and onward from there…
Along with a wad of shit happening in the halls of DC, this a bad bit of news, flashback war news — the New York Times, also this evening:
At a meeting of President Trump's top national security aides last Thursday, Acting Defense Secretary Patrick Shanahan presented an updated military plan that envisions sending as many as 120,000 troops to the Middle East should Iran attack American forces or accelerate work on nuclear weapons, administration officials said.
The revisions were ordered by hard-liners led by John R. Bolton, Mr. Trump's national security adviser. It does not call for a land invasion of Iran, which would require vastly more troops, officials said.
…
It is highly uncertain whether Mr. Trump, who has sought to disentangle the United States from Afghanistan and Syria, ultimately would send so many American forces back to the Middle East.
It is also unclear whether the president has been briefed on the number of troops or other details in the plans.
On Monday, asked about if he was seeking regime change in Iran, Mr. Trump said: "We'll see what happens with Iran. If they do anything, it would be a very bad mistake."
…
The size of the force involved has shocked some who have been briefed on them.
The 120,000 troops would approach the size of the American force that invaded Iraq in 2003.
Deploying such a robust air, land and naval force would give Tehran more targets to strike, and potentially more reason to do so, risking entangling the United States in a drawn out conflict.
It also would reverse years of retrenching by the American military in the Middle East that began with President Barack Obama's withdrawal of troops from Iraq in 2011.
The piece also explores the build-up to this point, a shitty, dangerous story — also a John Bolton conclusion:
Since Mr. Bolton became national security adviser in April 2018, he has intensified the Trump administration's policy of isolating and pressuring Iran.
The animus against Iran's leaders dates back at least to his days as an official in the George W. Bush administration.
Later, as a private citizen, Mr. Bolton called for military strikes on Iran, as well as regime change.
The newly updated plans were not the first time during the Trump administration that Mr. Bolton has sought military options to strike Iran.
This year, Defense Department and senior American officials said Mr. Bolton sought similar guidance from the Pentagon last year, after Iranian-backed militants fired three mortars or rockets into an empty lot on the grounds of the United States Embassy in Baghdad in September.
In response to Mr. Bolton's request, which alarmed Jim Mattis, then the defense secretary, the Pentagon offered some general options, including a cross-border airstrike on an Iranian military facility that would have been mostly symbolic.
But Mr. Mattis and other military leaders adamantly opposed retaliation for the Baghdad attack, successfully arguing that it was insignificant.
Now another chance…
Illustration above, Pablo Picasso's 'Agonizing Horse' (found here),